DraftKings Launches 'Reignmakers' Campaign ahead of NFL season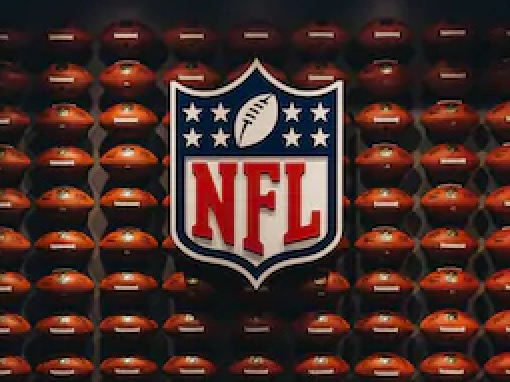 US sportsbook, casino and daily fantasy sports operator DraftKings has launched a new campaign, titled 'Reignmakers' ahead of the upcoming NFL season.
The campaign will involve influencers from within the worlds of sports, music and popular culture.
Players will have weekly opportunities to play against these individuals and potentially win $10,000 for themselves.
The 2020 NFL season is set to get underway in just over a week's time.
Benefits for both customers and positive causes
Prior to the repeal of PASPA in 2018, DraftKings was already a major name in the US thanks to its daily fantasy sports offerings. Since then, it has launched both a sportsbook and standalone casino app.
The company's Co-Founder Matt Kalish acknowledged the popularity of the NFL on that particular platform, as well as the fact that the campaign will help to support good causes.
He said the following.
"Millions of Americans love playing fantasy football on DraftKings, and your favorite celebrities are no exception.
"We are excited to offer our customers the ability to pit their skills against some of the biggest names in sports and entertainment this season. Reignmakers will celebrate the return of the NFL, but even more importantly drive awareness and raise money for good causes."
Each week will see a different group of celebrities take part. Players will compete against them and earn a free shot to possibly win $10,000 during the following round.
Attempting to make more than just a standard marketing campaign
DraftKings has pointed out that the celebrities they have chosen to take part in Reignmakers are fans of the NFL themselves. Through this vetting, the operator hopes that there will be genuine enthusiasm from the ambassadors.
Certain Reignmakers will have special odds boosts attributed to them, which will be based on either the NFL team in their hometown or the one that they root for. There will be an unveiling at the start of every week, until which the guests won't be revealed.
Ambassadors will share and create content on their social media accounts. In addition to this, they will enter their own lineup for that particular week. This will be included in a Reignmaker Leaderboard charity contest.
The start of the new NFL season isn't far away
The 2020 NFL campaign will begin on September 10th, with the Houston Texans traveling to the Kansas City Chiefs for the opening game.
While many sporting events that have commenced since the COVID-19 pandemic have taken place behind closed doors, there is no general consensus on fans being allowed at games or not. It will instead depend on the state and teams themselves.
Teams that intend to let supporters back include the Miami Dolphins, who according to ESPN will allow a maximum of 13,000 fans in the stadium for their first home against the Buffalo Bills on September 20th. This represents 20% of the normal capacity. The Cleveland Browns also plan to have fans back, though this depends on whether or not they receive approval from Ohio Governor Mike DeWine.
The majority of teams, however, are not allowing supporters back into stadiums for the time being.