Legal Online Lottery Sites
Some of us play the lottery daily. Some of us only play when the jackpots are sky high. But most of us don't know that in some states, lottery games can be played online. On this page, we will explain where you can play the lottery online, how to play, and what kinds of online lottery games are available. And if you are interested in giving it a try, sign up at one of our recommended online lottery sites.
Legal Online Lottery Sites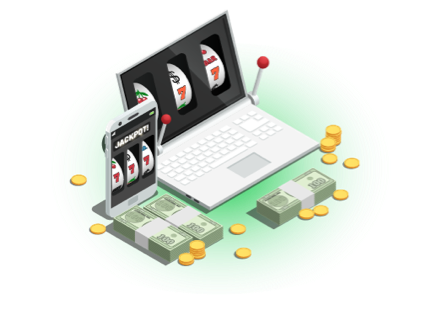 Best Lottery Sites
No Deals Available Yet!
Hey partner, We're sorry to inform you that we don't have any deals available just now. Currently, we are vetting regulated online gambling and betting sites for every state. In a few weeks you'll find our pick of the best sites right here, so check back soon. In the meantime, you might be interested in learning more about legal betting and legal gambling in the USA.
READ MORE
How to Play the Lottery Online
Playing USA lotteries online is as easy as shopping online. If the state in which you are located sells lottery tickets online, start by going to your state's official lottery website. State lotteries are not shy about promoting their online sales, so it should be obvious where to click to check out the game selection.
From there, it is really like any other retail site. Create an account, select the game you want to play or tickets you want to buy, and check out, providing payment information. Your state's lottery site will help you keep track of your numbers, winnings, etc.
If you can participate in the online lottery in your state and your state is part of a multi-state lottery like Mega Millions or Powerball, you will most likely be able to buy tickets for those drawings in addition to state-specific drawings.
Even if your state doesn't sell lottery tickets online, you might be able to purchase tickets through a third-party courier service. There are a few in the United States, operating in several states. It's a similar process to buying directly from the state lottery's site, though typically via a mobile app.
The courier services have reps who physically buy tickets for you, scan them so you have the ticket information, and then pay you any winnings or give you the physical ticket, depending on the amount of money won. These services do not take a cut of your winnings, but they do charge a fee when you deposit funds into your account.
What are Online Lotteries?
Online lotteries are exactly what they sound like: lotteries that can be played over the internet. The vast majority of the USA lottery online play is done directly on the state lotteries' official websites (third-party courier services are the exception – see the previous section). State lottery sites that offer online lottery sell products such as classic draw games, virtual scratch-off tickets, instant win games, and keno.
The clear benefit to playing an online lottery over making a traditional lottery purchase at a retail location is convenience. You can just play from home. No driving to the store, no waiting in line, no fumbling with filling in bubbles. Prize collection is easier, as well. Typically, prizes under $600 are paid to you electronically, so you don't have to go back to the store to receive your cash. And you don't have to worry about losing your ticket, either!
Online lottery sites in the USA also usually have a wider variety of games than do retail locations, many of which provide more entertainment than just scratching off some numbers.
Is Online Lottery Legal?
Yes, but it depends on your state. As of February 2020, there are six states that offer online lottery games directly from the state lottery: Georgia, Illinois, Kentucky, Michigan, Pennsylvania, and New Hampshire. If you are located in those states (you don't need to be a resident, just be physically in those states), you can go to the official state lottery site and buy an online lottery ticket.
Major third-party courier services also operate in some states whose lotteries do not sell online tickets. New Jersey, for instance, has officially authorized courier services. A few other states explicitly permit them, even if there has not been legislation to create a formal licensing system.
Types of Online Lottery Games
One of the great things about playing the lottery online is that there is usually a more extensive selection of games than when you play the lottery in a store. Many of the selections are more entertaining, as well. Let's take a look at the types of online lottery games you might find in your state:
Draw Games
These are the classic lottery tickets where you pick several numbers and see if you won after the scheduled drawing.
It's just like filling out the bubbles on the form at the store, except easier.
Online lottery sites offer multi-state jackpot drawings such as Powerball and Mega Millions, as well as their own state draw games.
Keno
Just like in a casino, keno is a draw-type game. In the most common format found at online lottery sites, you choose up to 10 numbers (numbers 1 to 80) and your wager amount. When the game starts – some go every few minutes – 20 numbers are randomly selected. If you match a certain amount of numbers, depending on how many you picked, you win.
Some online lottery sites offer multiple versions of keno. Not all states offer keno online.
Instant Win
Instant win games are the digital equivalent of scratch-off tickets, or "scratchers." Some look exactly like the scratchers you would see in a retail location .
Some instant-win games look more like casino games such as slots and others take the form of game show or carnival-type games. All of the instant win games are still virtual scratch-off tickets, only complete with sounds and animation.
Instant win games typically cost anywhere from $0.50 to $10 and payout winnings immediately.
Subscriptions
Some online lottery sites allow you to fund your account and then schedule regular purchases for draw games. With subscription services, you choose how many tickets you want to purchase each time, for which game, and for how many consecutive drawings.
The lottery then does everything for you, according to the schedule you submitted, without you having to worry about remembering to play.
Online lottery is the ultimate in lottery convenience. In the states where it is available, you can play multi-state draw games, scratchers and instant win games, and even keno all from the comfort of your home. If you are planning on playing the lottery, see for yourself how easy it can be when you signup at one of our recommended online lottery sites.
Online Lottery FAQs
How do you play the USA lottery online?
Visit your state's lottery website and create an account. The site will show you the different lottery games that you can play. Just click whichever one you want and follow the gameplay and payment instructions.
What lottery games can you play online?
Selection and quantity varies by state, but common categories of games include draw games, keno, and instant win.
Which online lottery is best?
You will be restricted to whatever is offered in your state, but if you do have more than one option (ex: official state site versus courier service), check out our recommendations.
What states allow you to buy lottery tickets online?
As of February 2020, Georgia, Illinois, Kentucky, Michigan, Pennsylvania, and New Hampshire all sell lottery tickets online through the state's official lottery site. Third-party courier services also operate in some states.