Best Online Poker Sites for 2023
Online poker has gone from a niche hobby to a popular pastime. The beauty of it is that anybody can play. You don't have to be a pro to sit down with pros. You don't get too old to play. You don't need a casino nearby. You just need the best online poker sites. On this page, we will introduce you to the basics of online poker and what you need to know to get started. We have found the best legal online poker sites for whatever poker variation you fancy, so continue reading or sign up to one of our top poker sites for US players.
Best Online Poker Sites for 2023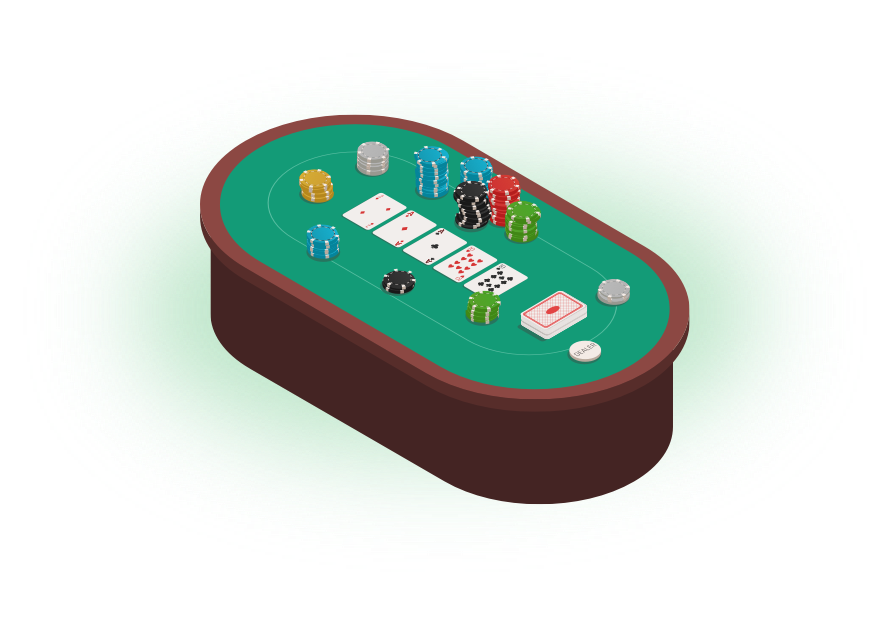 Best Poker Sites
No Deals Available Yet!
Hey partner, We're sorry to inform you that we don't have any deals available just now. Currently, we are vetting regulated online gambling and betting sites for every state. In a few weeks you'll find our pick of the best sites right here, so check back soon. In the meantime, you might be interested in learning more about legal betting and legal gambling in the USA.
READ MORE
Pros and Cons of Online Poker
Online poker has been an internet gaming mainstay for more than two decades for good reason. It's convenient, less stressful than live poker, and can be much easier on the budget. People who have played poker in a brick-and-mortar casino will certainly be familiar with its online counterpart – poker is poker, after all – but they are different animals in several respects. Some quick pros and cons of online poker for real money in the USA:
Advantages of Online Poker
Convenience – You don't have to leave your house to play. This is especially nice for people who don't live anywhere near a casino.

Less Stressful – You don't have to know proper poker etiquette, how to handle your chips, what to say, or when to act. Everything is done for you online. Just make your betting decisions and click buttons.

Budget Flexibility – You can play for pennies and nickels online if you want (or even for play money). There are stakes to fit everybody's bankroll.

More hands – Poker hands go much faster online, so you can get more hands in per hour. More poker equals more fun!
Disadvantages of Online Poker
Less Social – You can still chat with people when playing online poker, but typing in a text box is not as satisfying socially as interacting with people in person.

Can't See Opponents – There is no opportunity to pick up physical tells online.
Poker Bonuses and Promotions
An added benefit of online poker is that the best online poker sites almost always offer bonuses for your first deposit and often for subsequent deposits, known as "reloads." They will also often run promotions that allow you to earn extra money and sometimes even additional deposit bonuses.
To qualify for a deposit bonus, you usually have to deposit a minimum amount with the online poker room. Upon depositing, you will bank a percentage of that deposit as a bonus. You don't immediately get the money, though. Bonuses are usually released in chunks. To unlock a portion of the bonus, you must meet "playthrough requirements," which generally means you must generate a certain amount of rake through real money play.
Each poker room has its own system; you might need to earn loyalty points to unlock the bonus or play a specific number of raked hands. There is also usually a time limit, after which any unearned bonus disappears.
Want to know more about poker promotions? Check out our poker promotions page!
Different Poker Variations
There are dozens upon dozens of different online poker games, which is yet another advantage online poker sites have over brick-and-mortar casinos. You can play everything from Seven Card Stud to Razz, from Omaha Hi/Low to 2-7 Triple Draw. Online poker sites even have oddball poker variations like 6+ Holdem and Pineapple. We will keep it simple, though, and talk about the two most popular games: Texas Holdem and Omaha.
Texas Holdem
The most popular poker variation, this is the one you see on television broadcasts of the World Poker Tour and World Series of Poker. As the saying goes, it "takes five minutes to learn, but a lifetime to master."
In Texas Holdem, players are dealt two cards face down, called "hole cards." After the first betting round, the dealer deals three cards face-up, called the "flop." After another betting round, the fourth card, the "turn," is dealt. Another betting round and then one last face-up card, the "river," is dealt. After a final betting round, those who have not folded show their cards and a winner is determined.
The winner is the player who makes the best five-card poker hand using any combination of their hole cards and the five face-up cards, called the "community cards."
Omaha
Omaha gained popularity as online poker sites rose to prominence. The game follows the same structure as Texas Holdem, with the same betting rounds, flop, turn, and river.
The difference with Omaha is that everyone is dealt four hole cards and they must use exactly two of them plus exactly three community cards to make their five-card poker hand.
Live Dealer Poker
Live dealer poker was developed in response to players who were wary of relying on random number generators to deal cards. In these games, there is actually a live person on your screen dealing the cards. The cards are easily seen by the player and read by the computer so that winning hands can be determined automatically, just like in a traditional online poker or online casino game.
The live dealer poker games are not regular Texas Holdem, Omaha, or the like, though. They are a version of casino Holdem, a casino table game. In this game, you play against the house, just like in blackjack.
Poker Tournaments and Poker Cash Games
Online poker sites host both poker tournaments and poker cash games. Cash games are what most people play when they go to a buddy's house. The chips you have on the table are the equivalent of real cash. You bet $10, that's $10 you have put out there. If you walk away with $20 in additional chips, you just made $20 cash. There is usually a minimum and maximum buy-in, depending on the stakes, but players are free to buy-in for whatever amount in that range they would like. Players can re-buy if they run out of chips.
In tournaments, everybody buys-in for the same amount of money and everyone starts with the same number of chips. Chips do not have real money value – they are effectively a way to keep score. When you run out of chips, you are out of the tournament. The winner is the person who ends up with everybody's chips. In most poker tournaments, it is possible to lose and still win money, as most tournaments are not winner-take-all.
If you want to know more about the difference between cash games and tournaments, check out our poker cash games vs. tournaments guide!
Poker Sweepstakes
Sweepstakes online poker sites were developed as a way to offer players in the United States legal online poker while still awarding prizes. Players can sign up for free and play poker with play money. Those play money chips, which go by different names depending on the online poker site, can also be purchased. Along with the purchase, players receive a "sweepstakes currency." This sweepstakes currency can be used to play in separate poker games. Sweepstakes currency that is won from poker games can be redeemed for cash prizes.
Poker players can also get sweepstakes currency for free by sending a postcard with their account information to the online poker site. It is similar to the McDonald's Monopoly promotion: you can get game pieces for buying food, or you can mail a postcard to receive free game pieces.
Is it Legal to Play Poker Online in the USA?
As of February 2023, real-money online poker is legal and regulated in Delaware, Nevada, New Jersey, and Pennsylvania. Michigan and West Virginia have also passed poker legislation, but they do not have online poker sites up and running yet.
You can play on the best online poker sites in those states as long as you are located within state borders. You need not be a resident of the state to play. For more information on the legality of online poker in your state, please see our state-specific pages.
From tournaments to cash games, from Texas Holdem to Omaha to every game variation in between, there are loads of options at the best online poker sites in the US. Depending on where you live, there are a number of options for online poker. When you are ready to take on all comers, sign up at one of our recommended online poker sites and claim your deposit bonus.
Online Poker FAQs
Are there any legitimate online poker sites?
Yes. Several states have legalized online poker and closely regulate their real money online poker sites.
Can I play poker for real money online?
Yes. It does depend on where you live, though, so consult our state-specific pages for more information.
What poker app uses real money?
There are many poker apps on which you can play poker for real money. We have reviewed the best online poker sites so you can make an educated decision on where to play.
Which poker sites are not rigged?
The software online poker sites use is thoroughly tested to be sure the deals are fair and the random number generator is truly random. You can feel confident that the best online poker sites we recommend are heavily regulated and have gone through a rigorous licensing process.