Legal NFL Betting Sites 2023
Welcome to our guide to NFL betting sites! Here, you'll find all the information you need to start placing bets at NFL sportsbooks. Our experts will tell you everything you need to know about NFL betting, from how to bet on football to how to start playing at our recommended sportsbooks. Keep reading to learn how to get started or sign up at one of our top NFL betting sites below.
Legal NFL Betting Sites 2023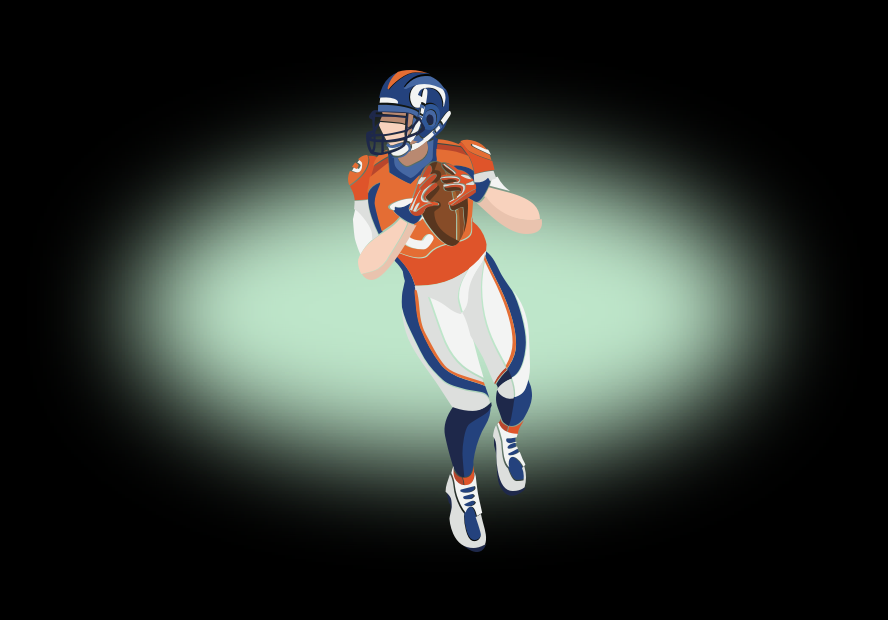 Best Sites to Bet on Football
No Deals Available Yet!
Hey partner, We're sorry to inform you that we don't have any deals available just now. Currently, we are vetting regulated online gambling and betting sites for every state. In a few weeks you'll find our pick of the best sites right here, so check back soon. In the meantime, you might be interested in learning more about sports betting, the best sports to bet on and interesting strategies.
MORE ABOUT SPORTS BETTING
How Do I Get Started with NFL Betting?
If you've never placed a bet on a football game before, you'll need to learn a few basic concepts before you get started. Here's a look at how NFL betting odds work, and how you can start enjoying online football betting.
Understanding NFL Betting Odds
There are several different types of NFL bets available to you at sportsbooks. While there are more exotic options available at most NFL betting sites, the following are the most important and common markets that you'll need to understand before you get started.
Money Line
The most basic bet in football – or most other sports – is the money line wager. When you make a money line bet, you are simply predicting which team will win the game outright: if your chosen team wins, you win.
Not all teams are created equal, though. That means that the odds on both teams won't be the same for any given game. For example, you may see an NFL money line that looks like this:
Kansas City Chiefs (-200)
New York Jets (+180)
The odds on both teams are expressed in American odds, the most common way for odds to be listed at NFL sportsbooks (especially in the United States). In this odds format, a negative number tells you how much you would have to bet to win $100. A positive number tells you how much you would win if you wagered $100.
This means that in the above example, the Chiefs are favored. You will have to bet $200 on Kansas City to make a $100 profit if they win. Meanwhile, a $100 bet on the Jets will earn you $180 in winnings if they pull off the upset.
In NFL betting, ties are rare but possible. In the case of a game ending in a tie, a money line bet is a push, meaning you'll have your bet returned and you don't lose a dime, no matter which team you backed.
Spread Bets
Spread bets allow sportsbooks to offer the same or similar odds on both teams even when they are badly mismatched. This is, without a doubt, the most popular form of NFL betting. A typical spread bet will look something like this:
Kansas City Chiefs -6.5 (-110)
New York Jets +6.5 (-110)
In the above example, a bet on the Chiefs would only win if they win by more than 6.5 points. Meanwhile, a bet on the Jets would pay off if they won the game, or if they lost by less than 6.5 points. No matter which side you bet on, however, you would have to bet $110 in order to make a $100 profit on a winning bet.
Totals
Another popular form of football betting is wagering on totals, better known as an over/under bet. In this form of betting, you'll be presented with a number that represents the total number of points scored by both teams combined in the game. Your job is to pick whether you think the total number of points will be over or under that amount. For instance, a typical totals market could offer these options:
Over 51.5 (-110)
Under 51.5 (-110)
In this example, if you think that 52 or more points will be scored in the game, you would bet on the over; if you think the two teams will combine for 51 points or less, the under is your bet.
Futures
All of the above NFL bets deal with the outcome of a single game. However, NFL sportsbooks also accept bets on season-long outcomes, like who will win the Super Bowl, which player will be named MVP and which team will win an individual division or conference.
These are known as futures bets. A futures market will show you all of the potential winners you can bet on, along with the odds on each option. These odds will change throughout the season as teams' fortunes rise and fall. Here's a partial example of what a Super Bowl futures market might look like:
Kansas City Chiefs (+300)
New England Patriots (+400)
San Francisco 49ers (+450)
Baltimore Ravens (+600)
New Orleans Saints (+700)
Futures bets only pay out after the even being predicted is finished. That means that you may have to wait months to see if your bet is a winner or not.
Parlays
A parlay is a way to combine several different football bets into a single wager. A parlay can include as few as two bets, or as many as 10, 15, or even 20 wagers. In order to win a parlay, though, you'll need to win every individual bet, meaning a 10-way parlay bet is unlikely to pay off.
That said, people still enjoy playing longshot parlays at NFL sportsbooks. That's because these bets can pay out massive amounts of money when they are successful! Essentially, the odds of each bet are multiplied together to come up with the potential payout if you should hit every leg of the parlay. For example, imagine the following five-leg parlay:
Green Bay Packers -4.5 (-110)
Over 51.5 (-110)
New York Giants Money Line (+140)
Atlanta Falcons Money Line (+200)
Denver Broncos Money Line (+150)
Each of those bets has a fairly average payout on its own. But if you bet $100 and managed to hit all five legs of this parlay, your payout would be about $6000! The exact formula for determining parlay payouts varies at each sportsbook.
How to Bet on NFL Games
Now that you know what kinds of bets you can make, it's time to learn how to place your bets at NFL betting sites. Here's a step-by-step guide to getting started and placing a bet at one of our recommended sportsbooks.
Step 1: Sign Up for a Site
To begin, pick one of our best NFL betting sites that feels right for you. Click through our handy links, and you'll be taken to the registration page for the sportsbook. You'll need to provide a few basic bits of information like your name and address, then choose a username and secure password so that you can log in. In just a matter of seconds, you'll be able to access the betting site from your computer or mobile phone.
Step 2: Make Your First Deposit and Get a Bonus
You'll need to put some money into your account before you can actually start betting on the NFL. To do so, head to the cashier section of the sportsbook and look at the list of deposit options. Choose one that works for you, fill in the relevant information, and submit your request. The funds should be transferred to your account instantly. Most of our recommended NFL betting sites will also reward you with a signup bonus! If we've told you that you need to put in a code to receive your bonus funds, you'll typically do so during this deposit process. In other cases, the bonus will be automatically credited to you once your deposit is completed.
Step 3: Find the NFL Betting Section
Next, you'll have to find the area of the sportsbook where the NFL betting odds are listed. During the NFL season, this will usually be prominently displayed on the front page.
If you can't find it, however, look for a listing of all sports, from which you can choose football and the NFL. There, you will see a list of all upcoming games as well as any futures bets that are available at the sportsbook.
Step 4: Place Your Bet
Find the NFL game or futures market you wish to bet on in the list. There, you will see a selection of betting options. Click on the bet you want to make to see it added to your bet slip. At this point, you can input the amount you'd like to wager and see how much you potentially stand to win. If you're happy, submit your bet. It should be instantly accepted.
Congratulations – you've made your first NFL sports bet!
Do's and Don'ts of NFL Betting
While the above information is enough to get you started with NFL betting, there are a few other tips you might want to consider before placing your first bet. Here are a few of our favorite do's and don'ts for online football betting!
Do's
Check injury reports to know if any star players won't be playing in a game.

Shop around at multiple NFL sportsbooks to get the best odds possible each time you bet.
Don'ts
Play any huge parlays for significant money. A 12-way parlay can be fun for a dollar or two, but realistically, these are sucker bets.

Get too attached to favorite teams or players – try to remain objective and bet based on the lines and odds offered, not just who you want to win.
Live NFL Betting
One of the best ways to enjoy online football betting is through live, in-play betting. These bets allow you to place wagers on a game that is already in progress, with the odds changing depending on the score and situation.
Live betting is offered at all of our top-rated NFL sportsbooks. It is best enjoyed through mobile sites or dedicated apps, as you can watch a game at home, at a bar, or even inside a stadium and instantly choose from hundreds of different markets.
Whether you want to place a bet on the winner of a game or just predict the outcome of the next drive, in-play betting is one of the most popular options at NFL betting sites today.
Is NFL Betting Legal?
NFL betting is completely legal in most jurisdictions, though the exact situation will depend on where exactly you live.
Most countries offer legal online sports betting. This is also increasingly true in the United States, where regulated sports betting is now available in many states from coast-to-coast, with more legalizing the practice every year. In those states, regulated sports betting offers safe and trusted service for players in those states.
For more information on the state-by-state legal status of NFL betting sites, check out our interactive map.
How We Find the Best NFL Sportsbooks
Our team of experts has extensive experience in the sports betting industry, from Las Vegas sportsbooks to overseas bookmakers and the growing American betting landscape. We use that experience to find the best NFL betting sites for you, looking into all of the details of each sportsbook to make sure you get the best football betting experience possible.
While we look into numerous facets of each NFL betting site, there are a few key areas that are extremely important to any good sportsbook. Here's a quick look at the biggest factors that go into our expert NFL sportsbook reviews.
Bonuses and Promotions
One of the biggest advantages of online football betting is that you can get bonus offers that provide added value that brick-and-mortar sportsbooks can't match. From welcome bonuses to ongoing promotions that provide free bets and boosted odds, our team looks for NFL sportsbooks that give you the most bang for your buck.
Safety and Legality
No matter how lucrative an NFL betting site looks, it's not worth playing on if it can't be trusted. That's why our team makes sure only to recommend safe, legal, and well-regulated sites that we know will provide you with a fair and trustworthy service. By sticking with our top-rated sites, you can be sure you'll avoid scams and unreliable operators so that you can focus on enjoying your NFL betting.
Fast, Efficient Payouts
If you score a big win, there's nothing worse than having to wait a long time to get your money. That's why we pick NFL sportsbooks that offer fast, secure payouts through a number of different cash out methods. That way, you can be sure that you get to enjoy your profits sooner rather than later.
Great NFL Betting Odds
Every sportsbook offers different NFL betting lines. Our experts have analyzed all of the top NFL betting sites to see which ones give our players the best odds and payouts possible. This way, you get rewarded when you make smart NFL betting picks, and won't feel like you're leaving money on the table. Even better, many of our recommended sites offer lines independently from each other, allowing you to shop for the most favorable odds on each and every game you bet.
NFL Betting Sites FAQs
Where can I bet on NFL games legally?
More than a dozen US states including New Jersey, Pennsylvania, Indiana, West Virginia, Iowa, New Hampshire, Nevada, Oregon and Rhode Island already offer legal NFL betting, with more regulating sports betting every year.
Is the NFL or college football betting more profitable?
The correct answer here depends on which type of football you are more knowledgeable about! Both NFL betting and college football betting can be profitable if you do your research and make smart picks on the games that you know the best.
What is a straight bet in football?
A straight bet is a wager on a single game. This can be a money line bet, a spread bet, or a total bet. This is different from a parlay bet, which combines multiple wagers, or a futures bet, which is on the outcome of an entire season or competition.
How do I place a bet on a football game?
To start betting on football, sign up for an account at one of our recommended NFL sportsbooks. Next, you'll need to make a deposit into that site. Finally, you'll want to find the game you wish to bet on, pick the wager you'd like to make, and then submit that bet with the amount you want to bet.
Do you lose money on a push?
At NFL betting sites, a push results in all bets being returned without any winnings. That means that you won't lose on a push, but you won't win any money, either.