Best Esports Betting Sites in the USA
Our team have researched esports betting sites and put together all the information you need to know before venturing into esports betting in the USA. If you want to get to grips with this latest development in sports betting, look no further. We've also compiled a list of the best esports betting sites for you to get started. Claim your bonus and sign up below or keep reading to find out more.
Best Esports Betting Sites in the USA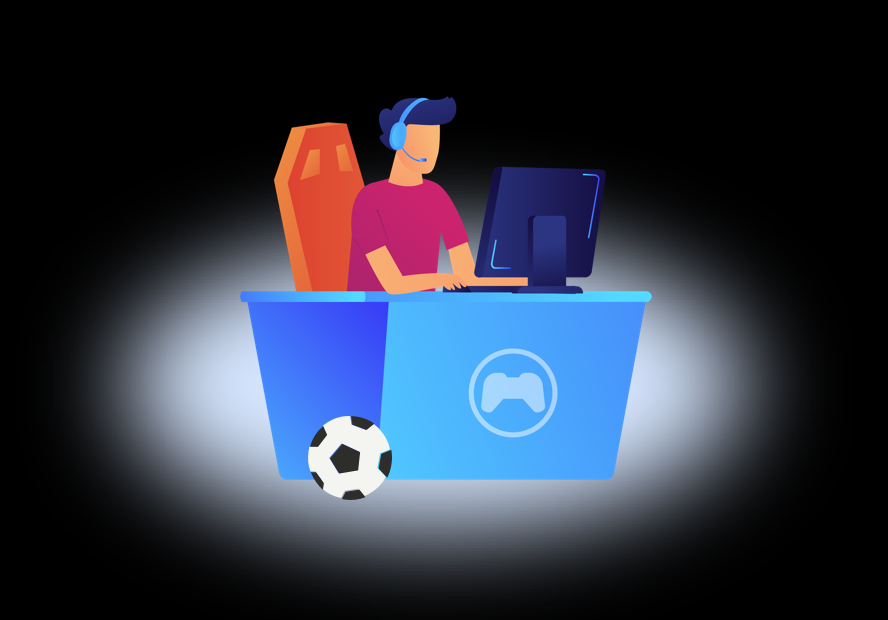 Best Sites to Bet on Esports
No Deals Available Yet!
Hey partner, We're sorry to inform you that we don't have any deals available just now. Currently, we are vetting regulated online gambling and betting sites for every state. In a few weeks you'll find our pick of the best sites right here, so check back soon. In the meantime, you might be interested in learning more about sports betting, the best sports to bet on and interesting strategies.
MORE ABOUT SPORTS BETTING
Esports Betting Explained
Betting on esports is a fairly new concept and an unknown one for most people. That, however, does not mean betting on esports is reserved only for the younger generation – on the contrary, anyone can understand and get involved with the action if they get the right information.
Esports betting is similar to betting on more "traditional sports" as it uses many of the same rules and strategies. It's no surprise that betting on esports has grown significantly over the last couple of years.
Despite its growth, however, betting on esports is still underappreciated by many esports fans. If you have knowledge of the sport you can gain a significant advantage over bookmakers and have a great chance of making a profit.
This is due to the lack of wider understanding of esports and generally, the less esports betting sites know, the better it is for us as punters. But time is of the essence, as estimates show over 6 million customers are regularly placing wagers on esports events, so what are you waiting for?
Is Esports Betting Legal in the USA?
Since the United States Supreme Court struck down a federal law that prohibited states from legalizing betting on sports, several US states have already legalized sports betting with many more in the process of doing so. But where does that leave esports and is esports betting legal in the USA?
The problem with esports betting is that it's not classified as a sport, meaning each state has to decide whether to make esports betting legal or not.
Indiana had a strong stance against it, outlawing betting on any esports which feature athletes under the age of 18. On the other hand, New Jersey, Tennessee, Colorado, Nevada, and West Virginia all included esports in their laws.
As for the remaining 14 states, betting on esports is still in uncharted waters. We don't know the view they will take. The same is true for the rest of the states that are in the process of legalizing gambling.
If you want to know the latest on the legalization of gambling in your state and what the rules are for esports betting, check out our interactive map.
Different Types of Esports Bets
Most of the bets that are available on esports betting sites are similar to regular sports betting. That means that getting a grasp on esports betting is quick and easy to understand, even if you're not an experienced bettor.
While some esports offer unique bets, once you get used to them, they are straightforward.
Tournament winner
This is pretty self-explanatory – you bet on the overall winner of a tournament. Although a very basic bet type, outright tournament bets are also one of the most popular, especially for those bettors who can spot value weeks before the tournament begins.
Match winner
Placing a wager on a match-winner is exactly how it sounds – you predict which of the two teams or individual competitors will come out ahead in any given match.
Map Winner
"Map winner" bets are fairly common across all esports titles that are played over several maps. These include Counter-Strike: Global Offensive, League of Legends, and Dota 2, to name a few.
Although an interesting type of bet, map winner bets should be reserved for experienced esports bettors. It's important to have a good understanding of the maps and teams to make these predictions.
Over/Under
Similar to odd/even bets, here you predict whether a certain outcome will happen more or less than a set number of times.
First Kill/First Blood
Most esports betting sites offer their customers an option to bet on the first kill or first blood market. As the name suggests, this bet offers you a chance to predict which team or individual player will be the first to secure a kill in any given game.
Much like with map winner bets, the first kill/first blood bet requires a bit more expertise than other kinds of bets, as there is a lot that goes into predicting which side has a better chance to grab an early lead.
Odd/Even
A fairly well-known type of bet where you can predict whether a specific element of the game will end with odd or even numbers. In esports, the most common are odd/even bets on the number of rounds and number of kills, as well as some more specific elements such as the number of turrets destroyed or the number of drakes killed in League of Legends.
Handicap Betting
Handicap betting is the bread and butter of all esports bettors and a very familiar concept for anyone who is in any way involved in the betting world. Handicap betting in esports ranges anywhere from rounds, kills, maps and matches, depending on the esports title you wish to bet on.
Some of the most common, however, are map and kills handicap in MOBA titles such as Dota 2 and League of Legends and rounds handicap in CS:GO.
Can I Trust US Esports Betting Sites?
When we compiled our list of esports betting sites, there were a few main factors that we considered.
Legal
Only play at legal betting sites that offer esports betting.
Safe and Secure
Only play at sites that have safety and security protocols.
Bonuses
Bonuses and free bets are offered by most operators.
Legal
First and foremost, we only recommend esports betting sites that are legal. Although esports betting in the USA is still not legal across all states, there are certain sites that allow you to bet on esports online.
Simply typing "esports betting USA" into Google search might not be enough, and it could lead you to some shady websites. That's why we've done the leg work for you and only recommend sites where you're be playing 100% legally.
Safe and Secure
As is the case with the legality of some esports betting sites, finding a safe and secure way to venture into esports online betting is just as important. Again, our team researched the market and our recommendations all have excellent safety and security protocols.
Bonuses and Free Bets
Due to the intense competition between online sportsbooks, there are many esports betting sites that have bonuses on offer. Luckily, we've included the best of the bunch in our list of the best esports betting sites above. Choose your favorite and start betting now.
The Best Games for Esports Betting in the USA
Although there is a wide range of different esports titles you can bet on, there are a few which are more popular than others.
Out of all esports titles, bookmakers see the most bets placed on League of Legends, which holds over one-third of the entire betting volume. Close to 40% of all esports bets placed are on this widely popular Riot Games MOBA title.
Close behind is Counter-Strike: Global Offensive, which holds onto 29% of the esports betting volume. Dota2 sits at third place with 18%, while StarCraft II is fourth with barely 7%.
The remaining 8% belongs to all other esports titles combined, clearly showing that the esports scene is dominated by two titans in LoL and CS:GO.
Seeing CS:GO and LoL as the two frontrunners in the esports betting industry should not come off as a shock to anyone. LoL alone has over 80 million active users.
It's hard to pinpoint exactly what makes LoL and CS:GO such popular esports titles to bet on. However, their competitive nature, easy to learn but hard to master game mechanics and the free-to-play business model of their developers surely play a huge part in it. But what makes it so appealing for bettors?
The whole idea behind being a successful esports bettor is that you understand the ins and outs of the game you bet on, in addition to having a wide range of information about the teams and players at your disposal.
In this case, the popularity of CS:GO and LoL work perfectly. The games provide everyone with a plethora of information. That makes analyzing the matches and getting your hands-on useful information about the teams and players much easier when compared to some less popular esports titles such as Magic: The Gathering.
That does not necessarily mean the less popular esports titles are not great for betting. On the contrary, with less popular games, betting websites tend to have a hard time gathering the information needed to set up correct betting odds, putting individuals who are familiar with those esports titles in an advantageous position.
The Biggest Esports Competitions
There are two types of big esports competitions. The biggest in terms of their prize pools and the most-viewed. Although these two often go hand in hand, it's not always the case.
The most-watched esports event of 2019 was the League of Legends World Championship, which amassed nearly 4 million viewers at its peak. That was followed by the Fortnite World Cup Finals with 2.3 million.
Garena Free Fire World Series Rio was third with 2 million viewers, Dota2 The International was fourth with 1.9 million, and League of Legends Mid-Season Invitational was fifth with 1.7 million.
Although these were the five most-watched esports tournaments of the year, it hardly paints a clear picture of which esports titles are among the most popular, or better yet, the most successful.
To put it into perspective, League of Legends World Championship, while the most-viewed esports event of the year, offered only $1 million in the prize pool, while Fortnite World Cup had $30 million and Dota2 International over $34 million.
On the other side, CS:GO's tournaments did not even make it to the list, despite being widely regarded as some of the most exciting esports events of the year.
What's more, other less popular esports titles are set to receive their own major tournaments in 2023. Meanwhile, LoL, CS:GO, Dota 2, and Fortnite are set to further expand their competitions, which will only help with the growth of the already booming esports industry.
The Future of Esports Betting USA
The rapid rise of the esports scene as a whole makes it hard to not be excited about what the future will bring. Esports, in general, are currently experiencing a massive boom in both revenue and popularity.
Esports betting is still in the very early stages, meaning it's very lightly regulated and is still expanding. Nonetheless, there is serious potential for esports to continue, which ushered numerous betting operators to jump at the opportunity and start offering esports betting on their platforms.
That will not only make esports betting more accessible for everyone, but also provide some competition between esports betting sites. That will ultimately result in better betting opportunities on a wider range of esports titles. The future looks bright for esports betting.
Esports Betting FAQs
Can I bet on esports?
Yes, definitely! We've put together a list of the best esports betting sites on a number of key factors including legality, security and bonuses. Check them out and start betting today.
Is esports betting legal in the US?
Some states allow esports betting, some don't, and some haven't decided yet. To find out the latest on esports betting in your state, check out our interactive map.
Can you bet on League of Legends?
Yes. League of Legends is by far the most popular esports title for esports bettors as it provides endless betting opportunities with leagues being played almost every day.
Are there esports betting sites?
Yes, lots of them. We've sorted the good from bad and put them in a list for you above. Take a look and choose your favorite now.