Daily Fantasy Sports Betting Sites
On this page, we will give you the rundown of what online fantasy sports are all about and answer pressing questions you may have. We'll also show you our expert-selected list of the best daily fantasy sites for your betting entertainment. Keep reading to find out more, or if you're ready to get started, claim your bonus below and sign up to a fantasy sports betting site today.
Daily Fantasy Sports Betting Sites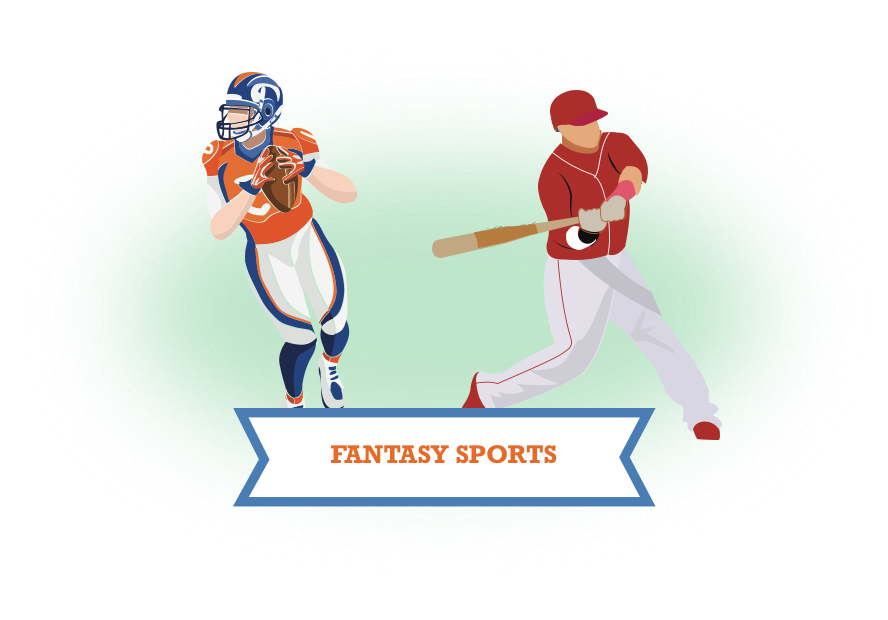 Best Fantasy Sports Betting Sites
No Deals Available Yet!
Hey partner, We're sorry to inform you that we don't have any deals available just now. Currently, we are vetting regulated online gambling and betting sites for every state. In a few weeks you'll find our pick of the best sites right here, so check back soon. In the meantime, you might be interested in learning more about legal betting and legal gambling in the USA.
READ MORE
Fantasy Sports Betting Pros and Cons
Pros
It gives you a stake in the game – With daily fantasy sports gambling, any game can be interesting. All of a sudden, you care if that player you picked – someone you would never normally pay attention to – scores a touchdown or gains 15 more yards.

It's fun – That's an overly simple, perhaps obvious "pro" of fantasy sports betting, but it's true. Putting together a fantasy team is like piecing together a puzzle and testing your knowledge and skill.

Instant winnings – Unlike traditional, season-long fantasy leagues, you don't have to wait long to reap the rewards in daily fantasy sports betting. Hence the "daily" part of it.

Chance for big bucks – Daily fantasy sites can host contests with thousands of players and gigantic prize pools. It takes some luck, but it is possible to win lots of money for relatively small buy-ins.

Easy to learn – It's not necessarily easy to win consistently, but fantasy sports betting is quite simple to pick up. Especially if you are knowledgeable about the sport, putting together a fantasy team is not complicated and can take just a few minutes.
Cons
Naturally, some people are really good at daily fantasy sports. And naturally, it takes a lot of skill and knowledge to do very well at it. But on any given day or week, anything can happen. You never know if your key player will go down with an injury or just have a terrible game.

Rich get richer – In the largest daily fantasy tournaments, the deepest pocketed participants who spend hours a day honing their custom algorithms tend to dominate the top of the standings. Casual players who just enter one lineup don't typically have much chance at winning the huge bucks.
Which Fantasy Sports Can You Bet On?
A better question would be, "Which fantasy sports can you NOT bet on?" If you have a sport you enjoy, it's likely that at least one of our recommended fantasy sports betting sites has it. Maybe not curling, but anything else, sure. Here are some of the most popular:
NFL
The National Football League is the king of online fantasy sports betting. A few years ago, when fantasy sports exploded in the U.S., the top two daily fantasy sites blitzed the airwaves with commercials leading up to the NFL season.
The ads were so ubiquitous that it became a joke in the sports world. But that's how popular NFL fantasy sports betting is. Millions of dollars are up for grabs every week of the season. Heck, fans often develop rooting interests in players simply because they are on their fantasy teams.
Soccer
Fantasy soccer is not a sport that most new American fantasy sports players immediately think of, but believe it or not, it is quickly on the rise in U.S. fantasy sports betting. The best daily fantasy sites have Major League Soccer, Premier League, and Interleague contests, just to name a few. They also have contests for special events like the Champions League and World Cup. Points are awarded for the obvious things like goals, assists, and saves, but also for crosses, tackles won, and fouls drawn.
Baseball
Probably the second-most popular sport on which to enjoy fantasy sports betting, one of the great appeals of baseball is that there are tons of games for you to enjoy. The NFL, while amazing, is a weekly thing. But with baseball, you can draft new teams a lot more regularly.
There are loads of other sports available at the fantasy sports betting sites. Some of the other most popular sports include basketball, PGA Tour golf, hockey, and NASCAR.
Where is Online Fantasy Sports Betting Legal?
DFS is available in
Alabama

Colorado

Indiana

Iowa

Kansas

Massachusetts

Mississippi

Missouri

New York

Tennessee

Virginia
DFS is not available in
Arizona

Washington

Montana

Idaho

Hawaii

Nevada
The legality of fantasy sports betting is a tricky topic in the United States. Daily fantasy sports sites are available in most states, but in many of those states, fantasy sports betting is in a legal gray area. The Unlawful Internet Gambling Enforcement Act of 2006 (UIGEA) included a carveout for fantasy sports, but many lawmakers are of the opinion that that carveout was not meant for DFS.
Daily fantasy sports are illegal in Arizona, Washington, and Montana. Some states, like Idaho and Hawaii, have had their Attorneys General issue negative statements about daily fantasy sports, so operators don't generally accept customers from those states.
Nevada is a different story – DFS is legal there, but the law considers it gambling, which means operators need gambling licenses. As operators have not applied for licenses, Nevadans are out of luck.
Many states have legalized and regulated fantasy sports betting. These states include Alabama, Colorado, Indiana, Iowa, Kansas, Massachusetts, Mississippi, Missouri, New York, Tennessee, and Virginia. Many of the best daily fantasy sites operate in these states.
In other states, like North Dakota, Texas and Wyoming, fantasy sports betting is neither explicitly legal nor illegal, so you will find that fantasy sports betting sites are available.
How does Fantasy Sports Betting Work?
For decades, fantasy sports involved getting together with friends in person or on the internet, drafting teams of players, and seeing how things play out over the course of an entire season. That's fun, but oftentimes participants get frustrated when their best players get injured or their teams just don't do well. So, they stop paying attention, hurting the fun of the other players.
Recent years have seen the rise of daily fantasy sports betting, which reduces the contests from a season to just a day or a week. Thus, if your picks turn out to be horrible, you can bounce back the next day with a whole new team.
Daily fantasy sites typically have free contests, which can certainly be fun. The problem with these is that the prizes are either nothing (except pride) or very small. They are a great way to practice daily fantasy sports strategies, but they will never be lucrative, nor is anyone ever going to get truly hyped for free contests. They are fun, but there's just something missing.
The real enjoyment and excitement come from real-money fantasy sports betting. It goes without saying that this is the way to win money – and, cross your fingers, maybe lots of it. But, even more than that, just having a couple of bucks on a DFS contest can make games that much more exhilarating to watch.
How often do you care about a noon game between Directional State University and Multiple Directional State University? If you have one of their quarterbacks on your fantasy football team, you will hang on every play. Don't know anything about NASCAR? Pick a couple of drivers and try to look away from the television.
Fantasy Sports Betting Apps
We are in the smartphone age. Any fantasy sports betting site worth its salt has a mobile app. It should go without saying (but we'll say it anyway) that the daily fantasy sports sites that we have vetted and recommended have quality mobile apps.
If it's not obvious, the advantage of a fantasy sports mobile app is that it's, well, mobile. Portability is key if you want to quickly enter a contest or make a last-minute change to your team. Whip out your phone, tap tap tap, and you're all set.
Having everything on your smartphone is also fantastic for when you want to follow the games while watching them. You don't need to sit at your computer. You can lounge on the couch, follow your daily fantasy team at the sports bar, wherever.
Fantasy sports betting apps, by nature of using a smaller screen, also keep the presentation of information simple, something that can be quite helpful for newer players.
What to Look for in a Fantasy Sports Betting Site
There are a lot of choices for online fantasy sports betting out there, but not all of them are created equal. Here are our priorities when we evaluate DFS options so that we can be sure you are visiting only the very best daily fantasy sites on the internet.
Legal DFS Site
Only play at a licensed, regulated operator.
Banking Options
Reputable DFS sites offer easy to use and popular payment methods.
DFS Options
For a DFS site it is important to offer different fantasy sports options.
Reputation
We are not going to recommend some fly-by-night daily fantasy sports site or one with a history of customer dissatisfaction. We wouldn't want to play at those types of fantasy sports betting sites, so we would never suggest you do, either.
Are they Legal?
Similar to what we said above, there is no way we would ever recommend a fantasy sports betting site that is illegal. In some states, daily fantasy sports are explicitly legal, and operators are required to be licensed.
In other states, daily fantasy sports betting is neither explicitly legal nor illegal, so we would stick with the most reputable sites in those jurisdictions. Whenever possible, look for fantasy sports betting sites that are required to adhere to state regulations.
Range of Fantasy Sports Available
If you have a specific sport or two you enjoy, you can look for a site that has those, even if the rest of the pickings are slim. But the best daily fantasy sites have a wide array of sports from which to pick. This gives you flexibility, more options for when your sports are in their off-seasons and can help get you interested in other sports, broadening your horizons.
Good Banking Options and Payouts
Online fantasy sports betting is fun, but there's no betting if you can't get your money on the site. The best daily fantasy sites don't necessarily need to have tons of deposit and withdrawal options, but they need to have convenient ones such as credit or debit card and PayPal. We aren't going to recommend sites to you that only use funding options that are off the beaten path or unreliable.
Fantasy Sports Betting Sites FAQs
What is fantasy sports betting?
Fantasy sports betting is a game in which you draft a team of athletes and earn points based on how they perform in their games. The fantasy sports players whose teams earn the most points win money. It differs from traditional sports betting in that you are not wagering on a real-life team, but rather a collection of players of your choosing.
Can you bet on fantasy football?
Yes. There are many sites that offer legal fantasy football betting. Check out our list of recommendations above and start playing today.
What states allow daily fantasy sports?
Daily fantasy sports are available in most states. The few that don't include Washington, Arizona, Louisiana, Hawaii, and Montana. Nevada technically does allow it, but DFS is considered gambling there and DFS operators have decided against applying for gambling licenses.
Can you make money playing daily fantasy sports?
Yes. It is not easy, and most winners are not big winners, but it is very possible to make money on daily fantasy sports.