Fantasy Basketball Betting Sites 2023
Welcome to our guide on fantasy basketball betting. On this page, you'll find our expert reviews and recommendations for the best fantasy basketball betting sites. Our team has researched all of the top fantasy NBA betting sites to help you find the one that's perfect for you. And once you've chosen a place to play, we've got all the tips and tricks you need to play fantasy basketball with confidence. Claim your bonus and sign up at one of our sites below or keep reading to find out more.
Fantasy Basketball Betting Sites 2023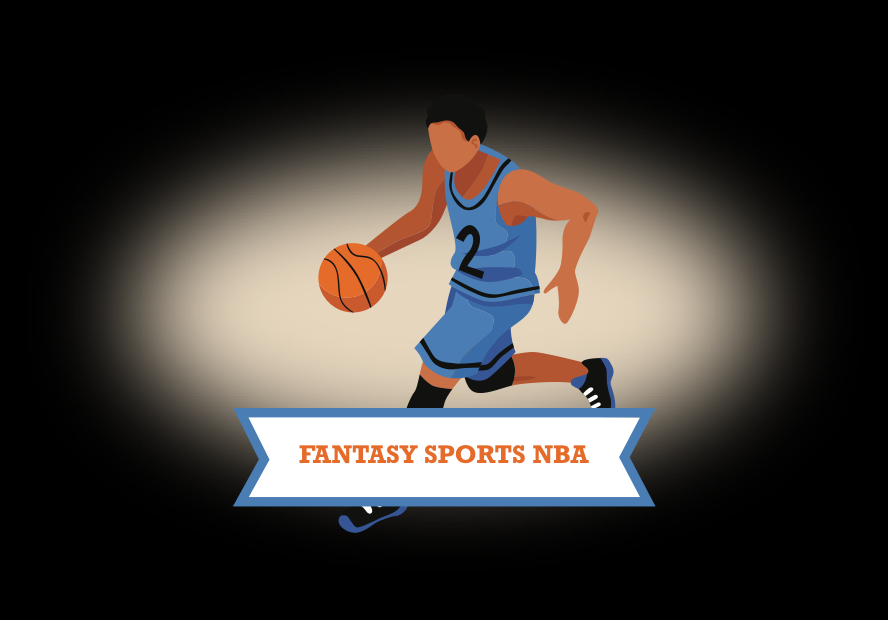 The Best Fantasy Basketball Betting Sites
No Deals Available Yet!
Hey partner, We're sorry to inform you that we don't have any deals available just now. Currently, we are vetting regulated online gambling and betting sites for every state. In a few weeks you'll find our pick of the best sites right here, so check back soon. In the meantime, you might be interested in learning more about daily fantasy sports and how to play them.
MORE ABOUT DFS
How to Play Fantasy Basketball for Money
Fantasy basketball betting comes in many different shapes and sizes, but the basic idea is always the same. You will make a team out of real-world basketball players from the NBA (or sometimes other leagues), and collect points based on how well they perform in their actual games.
There are two basic forms of fantasy basketball. Traditional fantasy basketball games last for the entire season, with you and the other owners drafting your team of players before the year starts. At the end of the season, the winning owner (and sometimes a few of the other top finishers) will win prizes.
Another popular option is daily fantasy basketball, in which the goal is to pick players from a slate of games – or, sometimes, just one game – taking place on a given night. Daily fantasy basketball betting allows you to play against just one opponent, or against thousands in huge tournaments. Either way, the contest ends in a single night, making this a fast-paced way to try fantasy basketball betting.
Many of our recommended fantasy basketball betting sites offer both forms of the game. If you want to play with friends, you can set up private leagues just for you and your buddies to compete in. Alternately, you can join in random leagues with other basketball fans from around the world, giving you a chance to draft new teams anytime you like.
Fantasy Basketball Betting Strategy
Before you jump into fantasy basketball betting, you'll need to have a basic idea of the strategies that will help you win your league.
The first key to winning is doing your research prior to picking your team. It's critical that you think about how many players you need to draft at each position, and – in season-long leagues – how many teams are in your league. This will help you get a sense of how deep the draft is: whether you need to concentrate just on ranking the starters on each team, or if you have to think about the bench players around the league as well.
Roster construction can also influence your strategy. If you play in a league with very rigid positional requirements, you'll need to make sure there's some balance to your team roster, with several solid backup options that can fill in where needed.
On the other hand, a league that allows for multiple "flex" positions can open up some unique strategies: you can focus on centers and power forwards to dominate categories like blocks and rebounds or load up on three-point shooters.
Naturally, it's also critically important that you understand the scoring system being used at your fantasy basketball betting site. While we'll go over some of the most common scoring methods, keep in mind that no two rulesets are exactly alike. You don't want to draft a pass-first point guard in the early rounds if it turns out the scoring system doesn't value assists highly at all.
When it comes to daily fantasy basketball, remember that matchups are key. A player may seem underpriced, until you realize that they're going head-to-head against an elite defender who will probably keep their numbers down.
Research is also important: if you can find some bench players who will be getting starts for injured stars, you may be able to add them to your roster on the cheap while still getting tons of production.
For season-long fantasy basketball betting, be sure to keep an eye on your lineup. Some leagues require you to set a new lineup each week, meaning you'll need to look ahead and see how many games each of your players has coming up. Others allow changes every night, meaning you'll need to be constantly active to make sure you constantly rotate players in and out depending on whether they are playing each day.
How is NBA Fantasy Betting Scored?
As we mentioned above, fantasy basketball betting sites offer a wide range of scoring systems, meaning no two leagues will be exactly alike. However, we can break down the three most common fantasy NBA scoring systems, as most leagues use variations on these.
Daily Fantasy Basketball
In daily fantasy basketball betting, you'll simply be accumulating points on a given night. The more points your team gets as a whole, the better! A typical scoring system may look something like this:
Points: 1.0 each
Rebounds: 1.25 each
Assists: 1.5 each
Blocks: 2.0 each
Steals: 2.0 each
Turnovers: -1 each
Some fantasy basketball sites also give bonuses for players if they hit certain milestones, like a double-double or a triple-double.
Rotisserie Fantasy Basketball
In a rotisserie league, your focus will be on scoring in a variety of different categories. There are two main setups for rotisserie fantasy basketball: eight-category and nine-category leagues. The eight key categories are:
Points
Rebounds
Assists
Blocks
Steals
Three-Pointers
Field Goal %
Free Throw %
Some leagues also add turnovers as a ninth category.
At the end of the season, all teams in your league will be ranked against each other in each category, and will earn points based on those ranks. For instance, in a 12-team league, the team with the most rebounds will get 12 points, while the team that ranks second in the category gets 11, third place 10, and so on down to the final team, which gets just one point.
These points are totaled, and the team with the most total points being the winner. This means that balance is critical, though your team will almost certainly have to excel in a few areas to win the league.
Head-to-Head Scoring
Head-to-head scoring is similar to rotisserie scoring, in that categories are still critical. However, instead of going up against the entire league, you'll take on one of your rivals each week. In some leagues, the team that wins the most categories gets the win; in others, each category is treated as its own "game" in the standings.
At the end of the year, the teams with the best overall records will make the playoffs, which usually span the last couple weeks of the NBA regular season. Win your playoff games, and you'll be the league champion.
Fantasy Basketball Betting Apps
Each of our recommended fantasy basketball betting sites offers the option to play on your phone or other mobile device. Whether they offer a mobile-friendly website or a dedicated app, you'll be able to log in to check on your team or change your lineup any time you like.
This is critical when you play fantasy basketball for money. There's nothing worse than finding out that your starting shooting guard is out with an injury, but not being able to do anything about it because you're away from your computer. With fantasy basketball betting apps, you'll never have to worry about getting stuck with a suspended player in your lineup or miss out on grabbing a key free agent off the waiver wire.
Can I Start Fantasy Basketball Betting for Free?
Most of our top fantasy basketball betting sites do offer free play options along with paid games. There are a couple good reasons to try these free contests. First, you might have friends who want to play fantasy basketball with you for fun, but who don't want to risk any money. More importantly, free games are a great way to get practice and learn the ropes before you start to play fantasy basketball for money. That said, there's nothing quite like the thrill of true fantasy basketball betting. There's much more excitement when real money is at stake, and you won't be able to win any cash in free contests.
Even if you're more interested in the competition of fantasy basketball, most people will try harder and pay more attention to their teams when there's real money on the line. If you're tired of owners dropping out or hardly trying, real money fantasy basketball betting is for you.
What Makes a Great Fantasy Basketball Betting Site?
Our expert team rates fantasy basketball betting sites on a number of different criteria. While every site is different, there are a few key factors that we look for before making any recommendations. Here's a breakdown of a few of the most important aspects that our team of industry veterans looks for in each of our top sites.
Reputation and Experience
There's nothing more important to us than making sure that you have a safe, secure experience while you enjoy your fantasy basketball betting. That's why we only recommend sites that have a long track record of providing trustworthy and reliable service to players. That not only means that your money and your personal data will be safe, but that you can feel confident that each site we pick will provide accurate and timely scoring for all of your leagues.
Bonuses
We want you to get as much value as possible when playing at fantasy NBA betting sites. That's why we prefer sites that offer bonuses to our players, either when you sign up or when you make a deposit. This is especially common at daily fantasy basketball sites, but we're always on the lookout for lucrative bonuses and innovative promotions for all types of fantasy basketball players.
Other Sports
If you love fantasy basketball, there's a good chance that you're interested in trying other games like fantasy football or fantasy baseball as well. We give the highest recommendation to websites that offer the full range of fantasy sports options. That way, you'll always be able to get in on the action even when basketball isn't in season.
Fantasy Basketball Betting FAQs
How does fantasy basketball betting work?
In fantasy basketball, you'll draft a team of real-world NBA players who will accumulate stats and points based on how they do in their actual games. There are a number of different fantasy basketball betting league types, but in general, the goal is the same: draft the best possible team in order to try to win your league and earn prizes.
How do you play for money in fantasy basketball?
Many of the top fantasy basketball betting sites allow players to compete for real money. Whether it's a season-long league with your friends, or a high-stakes tournament at a daily fantasy basketball site, you can play for real money at any of our recommended websites.
What is daily fantasy basketball?
Daily fantasy basketball is a version of fantasy basketball that is played over the course of a single day. You must draft a team of players while staying under a salary cap, then watch to see how that perform that night. If you draft a team that scores more points than your opponents, then you'll win real cash.
Can you bet on fantasy basketball?
Yes! Many of our recommended fantasy basketball betting sites also offer play in other sports, including fantasy football. Just like in their basketball games, the fantasy football games can be played for real money, allowing you to bet on your football knowledge as much as you can on the NBA.