The Best Fantasy Soccer Betting Sites 2023
Welcome to our guide to fantasy soccer betting – your source for all the information you could ever want about betting on fantasy soccer online. Our expert team has scoured the internet to find the best fantasy soccer sites, and our top recommendations are listed below. We also have all the information you need to start playing with confidence today. Sign up below and start betting or keep reading to find out more.
The Best Fantasy Soccer Betting Sites 2023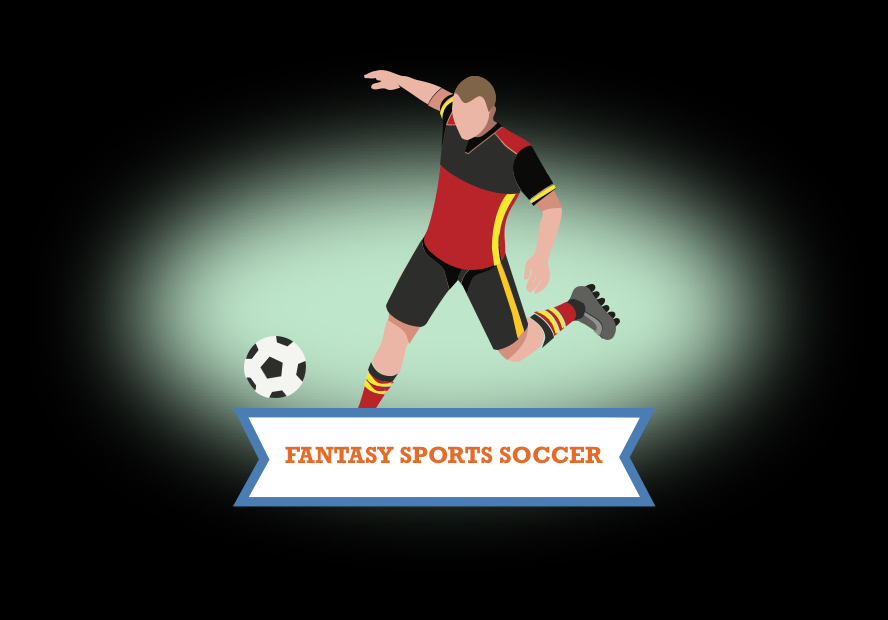 Best Sites to Bet on Fantasy Soccer
No Deals Available Yet!
Hey partner, We're sorry to inform you that we don't have any deals available just now. Currently, we are vetting regulated online gambling and betting sites for every state. In a few weeks you'll find our pick of the best sites right here, so check back soon. In the meantime, you might be interested in learning more about daily fantasy sports and how to play them.
MORE ABOUT DFS
How Does Fantasy Soccer Betting Work?
Fantasy soccer betting allows you to manage a team of real-life soccer players who will earn you points based on their performance in real games. Many fantasy soccer betting sites exist for the world's most popular leagues, including the English Premier League (EPL) and Major League Soccer (MLS) in the United States.
Fantasy soccer leagues can be run in many different formats. Some large, public games will ask you to select a team of players from a league while staying within a set budget, with better players commanding higher salaries.
You will pick a mix of goalkeepers, defenders, midfielders and forwards, sometimes with a few extra bench players to allow you flexibility during each week of the season. You may also be able to transfer players in and out of your squad during the season.
When playing fantasy soccer for money, you play with a small group of opponents in a league. You and your fellow team owners will select players using either an auction or – particularly in American leagues – by taking turns drafting players to fill out your rosters.
Each of your players will then earn points for you based on how they perform in real matches. Your players will get points for goals, assists, saves, and other positive contributions to their teams. In some leagues, negative points can be earned for things like receiving cards or giving up goals.
In most fantasy soccer leagues, winners will be determined, and prizes awarded based on which teams score the most points throughout the year. However, many fantasy soccer betting sites also offer up head-to-head play.
This is more similar to American fantasy sports, where your team will be matched up with one opponent each week, with whoever scores more points earning a win. At the end of the season, the team with the best record wins, with some leagues using the last few weeks of the season as a "playoff" for the top teams.
Types of Fantasy Soccer Betting
Just as there are many different soccer competitions around the world, there are many different ways to enjoy fantasy betting on soccer. As we mentioned above, there are popular season-long contests that are based on some of the biggest leagues in the world, but that's only the beginning.
Fantasy soccer betting is also offered on major tournaments, like the World Cup, Champions League, and the European Championship. When selecting players in these leagues, considering how long a player's team might stick around in the tournament is just as important as accounting for their individual abilities. Some fantasy soccer betting sites also offer contests where you pick a number of teams and get points based on how well they perform over the course of the competition.
If even that feels like too long of a commitment, daily fantasy soccer betting is also growing in popularity. These games are based on a single day or weekend of games from a competition, meaning you'll know how well you did as soon as those matches are over. Some daily fantasy sites even feature fantasy soccer tournaments that can feature thousands of players and huge cash prizes for the top finishers.
Fantasy Soccer Betting Tips
If you want to play fantasy soccer for money, you'll need to make sure you're prepared first. That's why we've put together a list of do's and don'ts for new fantasy soccer players. By following these tips, you'll greatly improve your chances of winning prizes the next time you jump into a fantasy soccer league.
Do's
Research all of the available players from all teams in the league or tournament. Even players on weaker teams might be able to contribute to your squad.

Read up on who's expected to sit or start in each match. There's nothing worse than finding out that your star forward is beginning the game on the bench – or worse, isn't even in the lineup at all.

Read up on the specific rules of your league or contest. Different fantasy soccer betting sites have very different scoring systems, and that can drastically change which players are worth adding to your roster.
Dont's
Forget to set a lineup before the start of the first match on a given day or week of play. Once the matchday starts, you may not be able to alter your lineup.

Focus too heavily on the biggest stars or your favorite players. In leagues with auctions and salary caps, your goal should be to find underpriced players who give you the best bang for your buck.
Europe vs USA
In general, fantasy sports are most popular in the United States, both in daily fantasy and season-long formats. But that's not true for fantasy soccer. Historically, fantasy soccer betting got its start in England, and just like soccer as a whole. It has remained extremely popular in Europe, while it lags behind games like fantasy football in the USA.
But that doesn't mean you can't play fantasy soccer in America. Today, many of the best fantasy soccer sites cater to the US market and offer games based on Major League Soccer. Of course, you can also play games based on popular European leagues like the EPL, Spain's La Liga, or Germany's Bundesliga, in addition to international competitions like the Champions League or World Cup.
There are advantages to playing fantasy soccer betting games based on each of these competitions. It's easier to find leagues and contests on the most popular leagues in Europe. There's also a lot more statistical information available, meaning you can do deep analysis on players, teams, and matchups each week.
On the other hand, MLS features fewer well-known stars and less public information. That may make it harder for new players to get started, but it rewards those who know the league well. That makes it a great opportunity for experts – or big MLS fans – to gain an edge when they play fantasy soccer for money.
In the end, you should pick a fantasy soccer betting league that is based on a league or tournament that you know well and enjoy paying attention to. The best fantasy soccer sites offer a wide variety of options from different competitions in the USA, Europe, and throughout the world, so that you can play a game based on your favorite league, no matter what that might be.
What do the Best Fantasy Soccer Sites Have?
Our team of experts has decades of experience in the fantasy sports industry. That gives us the insight we need to recommend only the best fantasy soccer sites for you.
We know that no single site is perfect for all of our readers, which is why we give you a variety of options to choose from. However, you can rest assured that each of our top-rated sites excels in every area that is important to our players. Here's a quick rundown of a few of the most important things we considered when recommending fantasy soccer betting sites.
Gameplay Options
More than any other sport in the world, soccer is comprised of numerous major competitions around the world, and different players enjoy fantasy soccer betting on various leagues and tournaments. The best sites offer a range of options on different competitions from around the world, allowing you to play no matter which soccer competitions you enjoy most.
Bonuses
Many fantasy soccer betting sites provide incentives for new players to sign up. Some also have ongoing promotions that reward loyal players who sign up for leagues or contests again and again. This is especially true at daily fantasy sports sites, which usually provide a matching bonus on your first deposit. Our team is always on the lookout for the best bonuses available for fantasy soccer players, and we'll give you all the information you need to claim those rewards.
Legal Status
We're committed to only recommending safe, trustworthy fantasy soccer betting sites to you. That's why each of the recommended websites you'll see on this page is legal and regulated in your jurisdiction. By sticking with our list of top sites, you can be sure that you'll have an enjoyable and secure fantasy soccer betting experience without having to worry about whether or not the website you're playing on is legitimate.
Fantasy Soccer Betting Sites FAQs
Is fantasy soccer betting legal?
What is the best fantasy soccer betting site?
While there are a few sites we really love, we don't think we can pick one single best fantasy soccer betting site for everyone. We stand behind each of the fantasy soccer sites we recommend on this page, but we recommend looking at our reviews to see which one of our top picks is right for you.
How do you score points in fantasy soccer?
Different fantasy soccer leagues and contests can have very different rules, and no two scoring systems are exactly alike. However, almost all of them give you points when your players do something positive on the pitch. That can be scoring a goal, earning an assist, or stopping a penalty shot. Some leagues also provide points for other events like shots on goal and completed passes. You might also lose points when your players commit fouls, receive cards, or allow goals.
Can you win money with fantasy soccer betting?
Yes. At our suggested fantasy soccer betting sites, players can win money based on how well their teams do. Whether you're playing in a season-long league or a daily fantasy contest, you can win cash if you finish at or near the top of the standings at the end of the competition.