Fantasy Baseball Betting Sites 2023
Welcome to our expert guide on fantasy baseball betting, one of the most popular fantasy sports in the world. Our team of industry pros has researched and rated the best fantasy baseball betting sites and put them in a handy list below. On this page, you'll learn everything you need to start fantasy MLB betting. We'll cover everything from getting started and creating an account to how to win your next league. Read more below or sign up and claim your bonus at one of our recommended sites now.
Fantasy Baseball Betting Sites 2023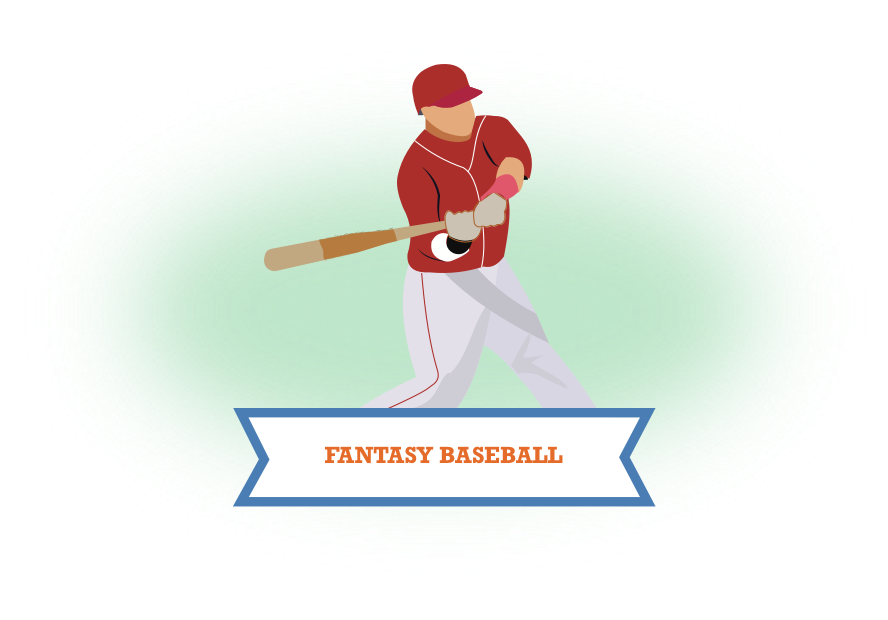 Best Sites to Bet on Fantasy Baseball
No Deals Available Yet!
Hey partner, We're sorry to inform you that we don't have any deals available just now. Currently, we are vetting regulated online gambling and betting sites for every state. In a few weeks you'll find our pick of the best sites right here, so check back soon. In the meantime, you might be interested in learning more about daily fantasy sports and how to play them.
MORE ABOUT DFS
How to Start Fantasy Baseball Gambling
Fantasy baseball betting allows you to use your MLB knowledge to win money and compete against your friends. In fantasy baseball, you'll create a team of real-life players, then earn points based on their performances. The better your players do, the better chance you have of winning your fantasy game.
Many people enjoy playing fantasy baseball with their friends and loved ones. However, fantasy baseball betting sites also give you the opportunity to compete against strangers in random leagues that start up on a regular basis – especially in the weeks before the start of the MLB regular season.
Typically, you'll be required to choose a team of players from different positions in order to create your lineup. That includes both starting and relief pitchers, as well as players at every position on the field (though outfielders are often considered interchangeable).
In season-long leagues, you'll usually take turns drafting players with your fellow owners. In daily fantasy baseball betting, you'll instead pick a team from a list of eligible players while staying under a predetermined salary cap every week or every time you want to start a new competition.
Scoring can vary tremendously, but generally speaking, you'll want your player to do positive things to get you points: hit home runs, strikeout batters, or steal bases, for instance. In some cases, you can lose points for negative outcomes, like your pitchers giving up runs. No matter what sort of fantasy baseball betting you're doing, though, the goal is usually the same: collect the most points possible.
Types of Fantasy Baseball Money Leagues
Different types of fantasy baseball betting leagues offer very different experiences. While traditional leagues last the whole of the MLB season, there are also daily fantasy baseball betting sites that offer competitions in a single day – or even over the course of a single game.
Let's start with season-long leagues. These games typically work in one of two ways. The first – and oldest – version is rotisserie baseball. In this game, you'll draft a team at the start of the season with the goal of collecting stats in anywhere from eight to 12 categories.
For instance, you might play in a league in which batters are scored on batting average, home runs, RBIs, and steals, while pitchers are tracked for wins, ERA, strikeouts, and WHIP.
Rotisserie leagues don't involve any head-to-head play. Instead, at the end of the season, all teams are ranked in each of these categories. In a ten-team league, for instance, the team that leads in home runs would get 10 points, while the second-place team would get nine, and so on down to just one point for the last-place team in that category. Whichever team has the most points when all categories are ranked is the overall winner.
Today, most fantasy baseball betting sites also offer head-to-head play. In these leagues, you'll still draft a team at the start of the year, but each week, your team will be pitted against a single opponent. Every category you beat your opponent in that week is worth a win; on the other hand, if they beat you, you'll get a loss. At the end of the season, the team with the best record wins the league.
Our recommended fantasy baseball betting sites also offer daily fantasy games. These contests ask you to pick a lineup of players from a list of those playing in games on a given day, a given start time, or even a single game. Your lineup will then accumulate points based on their stats that day.
You can make a daily fantasy baseball bet against a single opponent, or you can enter tournaments in which you'll compete against hundreds or even thousands of other players! You won't need the single best score to earn money in a daily fantasy baseball tournament, either: usually, the top 10-20% of players are paid out in these contests, with some large competitions offering massive prizes to the top few finishers.
Fantasy Baseball Betting Strategy
Fantasy baseball betting can be simple if you're content to just pick some of your favorite players and hope for the best. But if you want to win, you'll need to carefully consider your strategy when selecting your team. Here's a look at a few of our top tips when you start playing at fantasy baseball betting sites.
Opportunity Matters
Just because a player put up big numbers last year doesn't mean they'll be able to duplicate that this season – even if their personal production doesn't change! This is especially true for certain stats. Batters will see their runs scored and RBIs fluctuate wildly depending on the quality of the hitters around them in their real-world lineups. Meanwhile, pitchers won't get many wins if they are on a bad team, no matter how well they might perform personally.
Know Your Matchups
In order to find the best bets in daily fantasy baseball, you'll need to do a little research. Player values fluctuate dramatically day-to-day basis depending on where they are located in the lineup and who the opposing pitcher is.
Ideally, your batters will be high in the lineup – so that they'll get as many plate appearances as possible – and be facing a pitcher who throws with the opposite hand as they bat with (i.e., right-handed hitters against left-handed pitchers).
Look at Analytics
Today, baseball teams and fans know better than ever how to tell the difference between a truly great player and one who has been getting a bit lucky. Many of the more analytical stats try to account for luck, ranking players only based on what they had under their control – not the randomness that is inherent in baseball. If you pay attention to what these underlying numbers say, you'll know which players are likely to bounce back next year, or which ones are due to regress.
Know Your League
There are a number of variables that you must be aware of before you jump into fantasy baseball betting. Are you choosing from players in just the American League or the National League, or can you choose from all MLB teams? Which categories are being scored, and how does that scoring work? How many players do you need for your roster? The answers to these questions can greatly change how you'll rank the players you might want to draft.
Mobile Fantasy Baseball Betting
Each of our recommended fantasy baseball betting sites allows you to play using a mobile phone or device. Whether that's through a mobile-friendly website or through a dedicated app, this allows you to get access to your team or join a new daily fantasy baseball contest at a moment's notice.
Playing with a mobile app gives you some significant advantages when it comes to winning at fantasy baseball betting sites. If you hear about an injury or a new callup from the minors, you'll be able to quickly jump into your league and make any necessary adjustments. If a star player is sitting out, you can immediately get him out of your lineup before the game starts. No matter what the situation, you'll be able to handle it at a moment's notice thanks to your mobile access.
Why Are These Sites the Best Places to Play Fantasy Baseball for Money?
The popularity of fantasy baseball betting means that there are countless places where you can find games to play. Our expert team has used combined decades of experience in fantasy sports to rate and review all of the top fantasy baseball betting sites and come up with our recommended list.
When making our picks, our team considers a wide variety of factors. A few of the most important aspects of fantasy baseball betting sites are listed below. While every website is different, we only recommend sites that excel in each of these areas.
Legality
We only recommend fantasy baseball betting sites that are fully legal and regulated in your jurisdiction. By sticking with these websites, you can be sure that they are trustworthy and reliable sites. You won't have to worry about whether you'll get paid if you win. This way, you can concentrate on having a good time and making the best bets rather than wondering if you're breaking the law or if you will be treated fairly.
Bonuses
Most of the best fantasy baseball websites offer bonuses for new players. This is especially true at daily fantasy baseball betting sites, where deposit bonuses are common. We consider the value of all of a site's bonuses and promotions and let you know how you can take advantage of these offers so that you can get the most for every dollar you spend on fantasy baseball.
Multiple Sports
While fantasy baseball betting is a great game, you might want something to do between November and March as well! That's why we look for sites that offer you a multitude of sports to play and bet on. Whether you are interested in football, soccer, basketball, hockey, or other fantasy sports, our recommended websites will have you covered.
Fantasy Baseball Betting FAQs
Are fantasy baseball betting sites safe?
Each of our recommended fantasy baseball betting sites is fully safe, legal, and regulated. That means you can be confident that both your money and your personal data will be fully secure when you play at these websites.
Can you try fantasy baseball betting for free?
Many people enjoy playing fantasy baseball for free every season. Our top-rated fantasy baseball betting sites offer free play options that you can try. You can't win any prizes in these free games, but they are a great way to get a better handle on how fantasy baseball games work before jumping into real money play, or just as a way to have fun.
Can I do fantasy baseball betting on an app?
Yes, most of our fantasy baseball betting sites offer mobile play through apps. This allows you to play on the go anytime you like. That means you can change your lineup, check your score, or jump into new contests with just a few clicks on your phone.
Is daily fantasy baseball betting fun?
Yes, daily fantasy baseball betting is a fun pastime for many baseball fans! When you play daily fantasy baseball, you'll have an interest in watching many more games than you normally would. The chance to win each and every night makes daily fantasy baseball betting sites enjoyable even if you're only playing for low stakes.