MLB Betting Sites and Expert Guide
If you're interested in MLB betting online then this guide will provide everything you need to know. Our team of baseball experts here at LegalBetting have been busy researching. We've found the best MLB sportsbooks and produced a detailed guide that breaks down all the different aspects of baseball betting. We also cover strategy and key things you need to consider before betting on America's pastime So, what are you waiting for? Get started at the best legal MLB betting sites below.
MLB Betting Sites and Expert Guide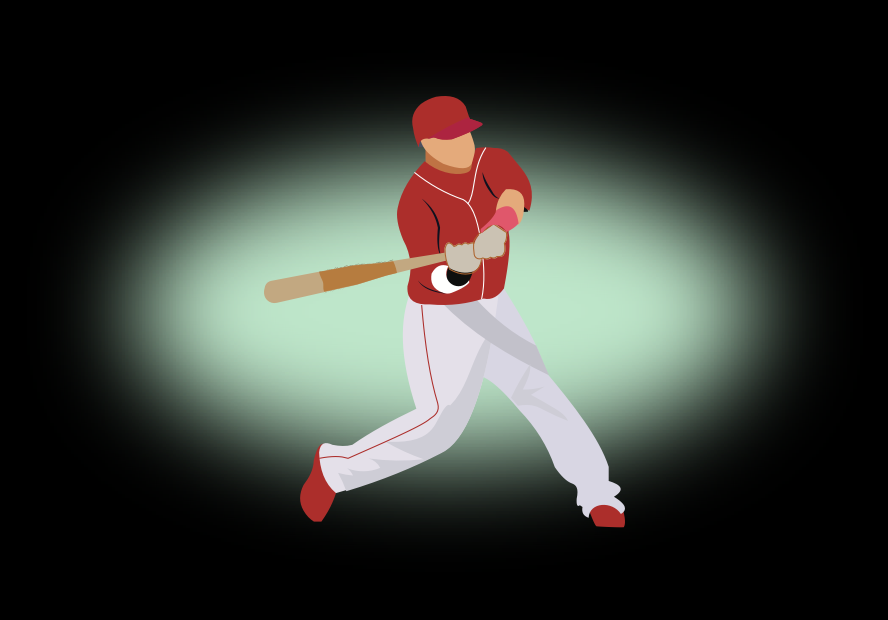 Best Sites to Bet on Baseball
No Deals Available Yet!
Hey partner, We're sorry to inform you that we don't have any deals available just now. Currently, we are vetting regulated online gambling and betting sites for every state. In a few weeks you'll find our pick of the best sites right here, so check back soon. In the meantime, you might be interested in learning more about sports betting, the best sports to bet on and interesting strategies.
MORE ABOUT SPORTS BETTING
What Makes a Good MLB Betting Site?
There are a number of different factors to consider when looking for your perfect MLB betting site. We've listed the key things that you need to think about below.
Reputation
As online sports betting has been fairly recently introduced to the US and still only available in certain states, there has not been much opportunity for websites to create a reputation for themselves.
It's therefore important to check out reviews of sites to ensure you sign up with one that provides great customer service, reliable payment options and a user-friendly environment to place bets. All of our recommended MLB betting sites fit this criterion.
Rewards and Bonuses
Most sportsbooks offer incentives in the way of rewards and bonuses to encourage users to sign up for an account. These typically come in the form of small free bets for $10 or $20. Or, in no-lose bets, where users can bet a large amount such as $500 and the sportsbook will return their stake if the bet loses.
Once your account is up and running, betting sites will reward you with more offers like free bets and enhanced odds. You shouldn't base your choice of MLB betting site purely on the strength of their rewards and bonuses, but it's a factor well worth considering.
Consistently Good Odds
There are odds comparison sites that allow you to find the biggest price available on any MLB betting picks that you want to make, but that means having to repeatedly sign up for accounts with different companies.
It's far better to find a sportsbook that consistently provides generous odds. You might not always have the very best price, but you won't be far off and you'll have the convenience of only having to use one account for your MLB betting.
Safety and Security
When you're betting, the last thing you want to be worrying about is whether the site you're using is safe and secure. When you sign up for a sportsbook account, you are trusting them to protect your personal details and payment information.
The leading betting sites can guarantee the safety of your information by using multiple firewalls and encryptions. Rest assured that the sites we've recommend for MLB betting meet such standards.
How to Place a Bet on the MLB
Once you're selected your favorite from our list of recommended MLB betting sites, you will have to enter some personal and payment details to set up your account. This will take very little time and you will soon be asked to deposit some money. This will leave you ready to place your first MLB bet.
Most betting sites will have an A-Z menu which lists all the sports and subjects in which you can bet. Just scroll down to Baseball and you'll quickly find the MLB.
Click through the menus until you discover a game, or futures bet that interests you. Choose your selection and you will be asked to enter your stake (the amount that you want to bet).
Once you've decided on your stake, you're ready to make your first MLB bet. Top MLB betting sites will also show you your odds and expected returns within the bet slip that usually displays on the right-hand side of the page.
You'll be asked to confirm that everything is correct, if you're happy, click to confirm and your bet is on.
Popular MLB Bets
There are a number of different types of MLB bets that can be placed. The sheer variety can be confusing and off-putting for a novice, but there's really nothing that's too complicated.
Here we detail the most popular types of bets that you can place on MLB.
Moneyline
This is the most common type of MLB bet and will generally be the first kind of bet that you will be presented with when you click on any particular MLB game.
The moneyline simply requires you to pick the winner of a baseball game. Factors such as the number of points scored do not affect the result of a moneyline bet. It's all down to who wins.
There are two types of odds that you will see when you look at a moneyline market. Favorites are represented with a (-) sign and then a number. The number relates to how much you have to bet in order to win $100.
So, if you see an MLB team with odds of -150, it means that you have to bet $150 in order to win $100. Should your bet lose, you lose your $150 stake and receive nothing in return. If it wins, your stake of $150 is returned, along with your winnings of $100.
Underdogs are represented with a (+) sign and then a number. This number also relates to how much you can win if you bet $100.
So, if you see an MLB team with odds of +350 next to them, it means that if you bet $100 you can win $350. Should your bet lose, you lose your $100 stake and receive nothing in return. If it wins, your stake of $100 is returned, along with your winnings of $350.
Runline
A runline bet typically features a 1.5 run spread that helps to even up the odds in a game between two baseball teams.
If a favorite has a really short price of say, -175 – which means that you'd have to bet $175 in a moneyline bet to win $100 – it can become unattractive to bettors. They won't necessarily want to bet on the underdog either, as such short odds for the favorite indicate that they are very likely to win.
So, sportsbooks use the runline to create attractive prices for punters that are interested in MLB betting. For the purpose of the bet, the favorites are handicapped -1.5 runs, or the outsiders are given +1.5 runs.
This means that the favorites either need to win by two runs or more, or the underdogs can lose by one run in the game and still emerge as the winner of the bet. The result is that the odds on a runline bet can be very different from those found in the moneyline.
Let's give you an example. The Boston Red Sox are -120 favorites on the moneyline, with the New York Yankees at +110. You need to bet $120 on Boston to win $100, which may not be viewed as an attractive bet.
On the runline though, Boston -1.5 is actually the underdog pick at +240, while the Yankees +1.5 is now the favorite -250. While New York are expected to lose the game, they are not necessarily expected to lose by a margin of two runs or more and the odds have shifted accordingly.
The runline allows you to bet on MLB games which otherwise you might not. A runline of 1.5 is most common, but you can also have bigger ones, with a 2.5 runline producing even more dramatic swings in the odds.
Futures
As the name suggests, futures bets allow you to predict events that will occur in the MLB a way down the line.
So that could mean making a pre-season bet on who will win the World Series or the teams that will win the American League and National League. With each of the two leagues split into three five-team divisions, there are opportunities to bet on the outcomes of these too.
You can also make futures bets that relate to the achievements of individual players. These include betting on who will be the MVP for the MLB season. Which pitcher will win the Cy Young award, or who will be Rookie of the Year.
These are fun bets which add interest to the MLB season and can be very profitable if you successfully pick out a big outsider.
MLB Betting Strategies
When you're making your MLB betting picks, how do you know if you're making a good bet?
You may have heard or seen people talking about the concept of finding a value bet. In betting terms, value means finding a bet that is available at more generous odds than it really should be.
Statistics can help you to find value bets. If a team is winning a lot of games, but by a narrow margin, you may find a value bet in a runline market where their opponents are rated at a bigger price than makes sense.
Baseball is a great sport for stats, whether you're examining the form of teams or the performance of individual players. Study the statistics and gain an edge on the sportsbook.
MLB Betting Advice
The most important piece of advice to remember when MLB betting online, is that you shouldn't risk more than you're prepared to lose.
With online betting, your money is not physically in your hand, but instead sitting within your account. That can give the illusion that it's not real money and it's easy to bet with bigger stakes than you really should.
Some good advice is to limit the stakes of your bets to a certain, small percentage of the total figure that's in your betting account (maybe between 2% and 5%). If you're successful with your bets, then the funds in your betting account will grow and you can start to make bets with bigger stakes, in a sustainable way.
Never chase losses. If you're going to bet, you just have to accept that you will sometimes lose. Don't place further bets to try and win back what you've lost. Betting is meant to be fun and if it stops being that, then it's time to take a break.
Live MLB Betting
There was once a time when if you placed a bet on MLB all you could do is to wait for the game to end to determine whether your bet was successful or not.
The advent of live MLB betting has changed the situation. Now you are in control and can react to events as and when they happen.
Live betting sees odds available and changing throughout a game, as the markets react to the events at the ballpark. This allows you to cover yourself if you think that your bet might lose or if you want to reduce your risk.
Many sportsbooks offer an option to cash out on a bet during a game. So, if you've backed a team in a runline bet with -1.5 and they are winning by three runs, you can cash in on the bet at a reduced price early, which takes away the risk of their opponents mounting a comeback.
Live MLB betting is made easier by the fact that most sportsbooks produce apps for mobile devices, which means that you can bet wherever you are, regardless of what you're doing. Baseball games go on for a long time and it's not always possible to watch every ball from the comfort of your home. If need to go out, mobile apps have you and your MLB bets covered and all our recommended MLB betting sites have their own apps, so download one and start betting today.
FAQs
How do you bet in baseball?
To bet on baseball you need an online sportsbook account, where you will find a large number of MLB betting opportunities. You can bet on MLB moneyline, runline, futures bets and more.
Where can I bet on MLB games?
Online sportsbooks are the best place to bet on MLB games. Check out our list of recommendations, sign up, make a deposit and you are then ready to get started with your first MLB bet.
What is the baseball line?
The baseball line is a spread used to handicap the team that are favorites or boost the underdogs (usually by 1.5 runs) and make the odds more even.
What is a runline bet?
A runline bet typically sees a 1.5 run spread applied to a game. The favorite has -1.5 runs, meaning that they need to win by two runs or more, or the underdog has +1.5 runs, which means that they can lose the game by one run and still win the bet. This serves to make the odds more even and attractive in games in which there is a heavy favorite.
How do odds work?
Most commonly in the US, you'll see odds displayed as either a (-) then a number or a (+) then a number e.g. +200.
Favorites usually have the (-) sign and the number means how much you'd have to bet to win $100. E.g -125 would mean that you would have to bet $125 in order to win $100.
For underdogs, the number next to the (+) sign shows how much you can win if you bet $100. E.g. +250 would mean that if you bet $100 you could win $250.