Gambling in Missouri
The legality of gambling in Missouri is a complex issue that has caused much in the way of debate over the years. With daily fantasy sports already operating and moves being made to introduce sports betting to the Mother of the West, residents here can expect some key changes to arise in the near future.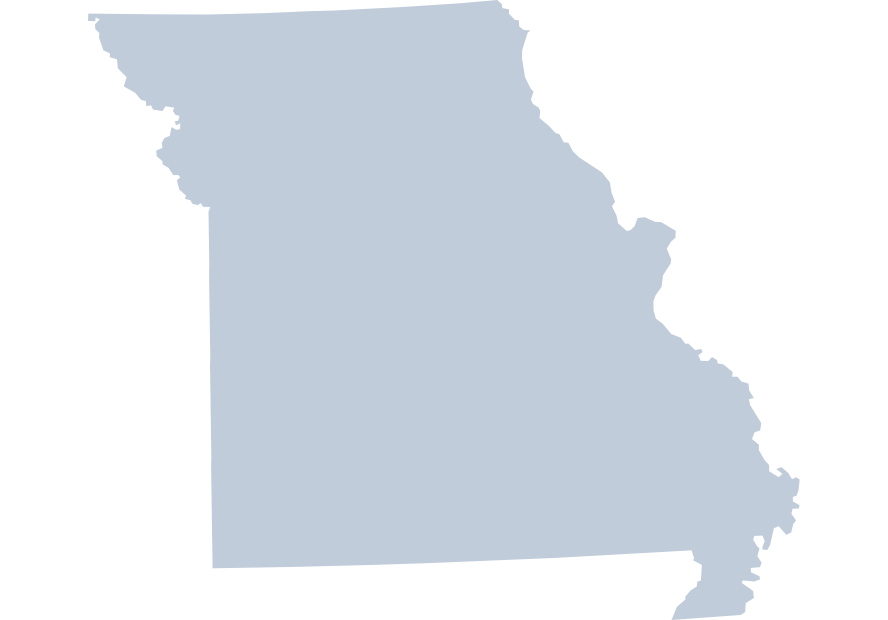 The legality of gambling in Missouri is a complex issue that has caused much in the way of debate over the years. With daily fantasy sports already operating and moves being made to introduce sports betting to the Mother of the West, residents here can expect some key changes to arise in the near future.
The Push to Legalize Online Sports Betting in Missouri
Many of the states surrounding Missouri have now legalized sports betting in some capacity. To avoid residents traveling across state borders to place bets in legal states, Missouri lawmakers are looking to introduce new legislation in 2020.
There have been many bills introduced that could make their way into law. These bills would allow sports betting in MO to take place online and in chosen retail locations such as in casinos. However, these bills disagree in some key areas.
HB 2284 was introduced by Representative Cody Smith. This is a bill preferred by the sports leagues themselves as it asks that the sportsbooks settle bets that aren't based on final outcomes or game scores – such as prop bets – using official data from the leagues. Meanwhile, Rep. Phil Christofanelli put forward HB 2318. This bill is backed by the casinos as it would allow them to choose the data they wish to use to settle such bets.
In Missouri, online sports betting could be easily introduced through the daily fantasy sports providers currently operating in the state. Companies like FanDuel and DraftKings both offer their sportsbooks in states where it is legal to do so. They have been present in Missouri since the regulation of daily fantasy sports in 2016 and it would be easy for them to also launch their sportsbooks products to customers.
All bills concerning sports betting in Missouri are currently making their way through the state government. You can follow the progress of all bills on this page.
Online Casinos Are Not Regulated in Missouri
While brick-and-mortar casinos offer gambling in Missouri, online casinos are not regulated. There are thirteen riverboat casinos located around the state that someone could visit if they wish to play slots or table games.
When it comes to playing at an online casino, Missouri residents should be suspicious of any overseas site that claims to accept US players. These casinos are not safe and there is a real chance that a player's personal or financial data could be compromised playing at one of these sites.
Missouri is also interesting as it is one of the states that punish players alongside illegal casino operators. While said punishments are much higher for the operators, those who engage in illegal online gambling in Missouri could receive a Class C misdemeanor.
There are currently no bills that would look to legalize online casinos, but the possibility is always there in the future. If any new bills are introduced, you will find more information about them right here on this page.
Is Online Poker Legal in Missouri?
As with online casinos, online poker is heavily regulated Missouri. The game of poker is not offered at the brick-and-mortar casinos and there are no regulated sites that can be played at.
Should a bill be introduced that aims to expand the controls of casinos, poker might be included in the clauses, you will be able to find out more about any announcements on this page.
DFS Has Been Legal in Missouri Since 2016
In 2016, many states began to investigate the process of introducing daily fantasy sports. Missouri legislation was introduced and passed in this year in the form of House Bill 1941. It was introduced by Rep. Scott Fitzpatrick and signed into law on June 10 by then-Governor Jay Nixon.
No Deals Available Yet!
Hey partner, We're sorry to inform you that we don't have any deals available just now. Currently, we are vetting regulated online gambling and betting sites for every state. In a few weeks you'll find our pick of the best sites right here, so check back soon. In the meantime, you might be interested in learning more about sports betting, the best sports to bet on and interesting strategies.
MORE ABOUT SPORTS BETTING
The Missouri Lottery Offers a Wealth of Games
The Missouri Lottery first began selling tickets in January 1986. Nowadays they offer all sorts of games for their players. Two of the most popular games are scratchers and keno. Keno draws every four minutes while scratchers offer chances to engage in second-chance drawings on selected tickets.
There are also several daily and twice-daily games. The daily Show Me Cash costs just $1 with the jackpot seeded at $50,000. The Missouri Lotto game is drawn twice a week with the jackpot beginning at $1,000,000. Missouri residents can also join in on the multi-state games Mega Millions, Lucky for Life, and Powerball.
Tickets for the lottery can be bought from retailers across the state. Winning numbers can be checked at the official lottery website.
Players also have the option of enjoying the My Lottery club. This is a free club that will allow players to get more out of their Lottery purchases. This includes automatic entry to second-chance promotions and exclusive newsletters with promotions and the latest games. Players can also accrue points for drawings and special prizes like e-gift cards and more.
Other Facts About Gambling in Missouri
All daily fantasy sports operators need to pay an annual licensing fee of $10,000 or 10% of their net revenue. On top of this, their in-state revenue is taxed at 11.5%. Taxes will be a little lower for sports betting once a bill has been agreed and signed into law. For now, Smith's HB 2284 suggests a tax rate of 9% while Christofanelli's HB 2318 has a tax rate of 6.75% in line with other states like Nevada and Iowa. This tax will target a sportsbook's gross revenue.
Taxation for casinos is some of the highest across the US. Casinos need to pay a net effective tax rate of 25.7% on top of their other business taxes. The money raised through this goes to many worthy projects around the state, including education and veteran programs. 10% of the tax also funnels directly back to the local community surrounding the casino.
Profits from the Missouri Lottery go to public education programs across the state. They have contributed $6.5 billion to the state and public education here since the lottery's inception in 1986. In the fiscal year of 2019, these proceeds were over $346 million. The money is used to fund many programs including the A+ Scholarship Program, Virtual Schools, and construction costs of college buildings.
What Does the Future Hold for Missourian Gamblers?
Though there are still strict restrictions in place, gambling in Missouri is on its way to becoming fully regulated and updated. A successful introduction of sports betting could help to legalize online casinos and poker and introduce them in a safe and regulated environment.
With new changes on their way in 2022, Missouri residents should keep a close eye on what lawmakers are introducing in this sector soon.
FAQs
Is it legal to gamble in Missouri?
Yes, in certain areas. Casino gambling can only take place in licensed brick-and-mortar casinos and not online. Poker is completely restricted. Daily fantasy sports and the Missouri Lottery are both completely legal and regulated. The legal gambling age in Missouri is 18+ for the Lottery and daily fantasy sports and 21+ for casinos.
Does Missouri have any casinos?
There are thirteen riverboat casinos around the state of Missouri that you could head to for legal gambling. Many of these casinos are based around some of the biggest cities in Missouri such as Jefferson City and St Louis.
Can I bet online in Missouri?
You cannot place bets online in Missouri, but you can play daily fantasy sports online.
Is FanDuel sportsbook legal in Missouri?
The FanDuel sportsbook is not legal in Missouri as sports betting has not been legalized. However, residents may still use FanDuel's services for daily fantasy sports games.