The Best Golf Betting Sites for US Bettors
Golf betting is a popular choice with bettors for a reason. This guide will show you how to get started. Our squad of golfing experts bring you the lowdown on the best online golf betting sites. In addition, we've got information on how to bet on golf successfully, so you don't make any costly mistakes. It's time to tee off and discover the world of golf betting together. Claim a bonus and start betting below or keep reading for more information.
The Best Golf Betting Sites for US Bettors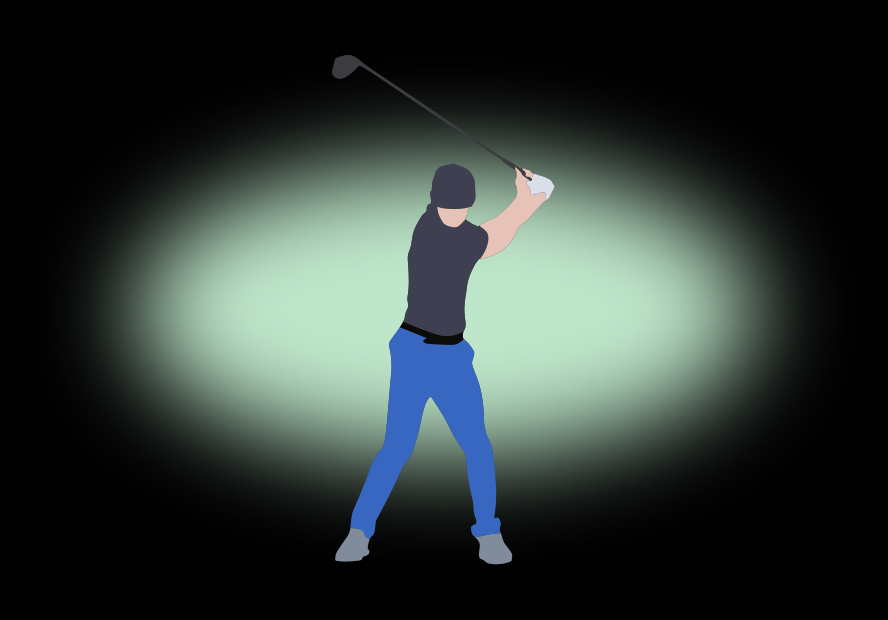 Best Golf Betting Sites in the USA
No Deals Available Yet!
Hey partner, We're sorry to inform you that we don't have any deals available just now. Currently, we are vetting regulated online gambling and betting sites for every state. In a few weeks you'll find our pick of the best sites right here, so check back soon. In the meantime, you might be interested in learning more about sports betting, the best sports to bet on and interesting strategies.
MORE ABOUT SPORTS BETTING
How to Bet on Golf
The easiest way to bet on golf these days is with an online betting account. Look at our recommended list, read our reviews and choose a sportsbook to open an account with. They'll require your personal and payment details to set up the account.
Find the golf section – normally there will be an A-Z list of sports and events – and you'll see the full number of tournaments and competitions that are available to bet on.
Select your bet, enter the stakes and confirm your bet. It's that easy. Before you begin though, it makes sense to continue reading our guide, learn a little more about the sport of golf, the different ways to bet on it and what to look for in a golf betting site.
Popular Wagers for Golf Betting Online
One of the reasons golf is such a popular sport to bet on is the wide range of wagers available. Here are some of the most common bets that you can place on golf.
Moneyline
The simplest type of golf bet is to predict which player will win a certain tournament.
With a large number of competitors at most golf tournaments, there are some big prices available for picking out the winner. In nearly every case every player in the tournament will be considered an underdog.
In golf betting odds, 'underdog' refers to a bet in which you stand to win an amount greater than the amount you stake – which in tournament golf is every player. You'll notice that they have a (+) sign next to a number, which shows how much you'll win if you bet $100.
So, when Tiger Woods won the Masters in 2019, he was priced at +1400 in the betting. That means that anyone that bet $100 on Woods to win that tournament, would have received $1400 in winnings.
Occasionally with a moneyline bet, you'll see a favorite, however, this is usually only in match play events (individual games between 2 players) and odds will be similar to what you would see in an NHL or NFL game. Favorites will be indicated by a (-) sign before the number. This number shows how much you have to bet to win $100.
For example, Rory McIlroy is a favorite in a match and is priced at -120. That would mean that you'd need to bet $120 to win $100. As mentioned, such prices are rarely seen with tournament bets as there are so many good golfers competing at most tournaments. However, in individual matches, it's a lot more common.
Each Way
Each way bets are popular in online golf betting because they offer a safety net in case the player you bet on doesn't win a tournament.
With an each-way bet, you are placing two bets. The first is for your player to win the tournament and the second is for them to 'place'. The 'place' part of the bet refers to the player finishing in a set position within the tournament. Often, it's the top ten, but it can vary depending on the size of the field and if it's a major or smaller tournament. If they place, you receive a big cut in the odds.
For example, you bet $100 each way on Rickie Fowler to win the Masters at odds of +2000. That means you have $100 on Fowler to win the tournament and will win $2000 if he does. You'll also have $100 on him to place (finish in the top 10) at 1/5 of the odds. Those odds would be +400.
Your total stake is $200. Say Fowler does not win the tournament, but places in the top ten. Your bet on Fowler to win is a loser and you lose your $100 for that part of the bet. However, your bet on Fowler to place is a winner, so you win $400 and receive your $100 back from that part of the bet.
You staked $200 and received $500 back, so overall you have won $300. With it being very difficult to pick out a straight winner of a tournament and big prices available, each way bet is a great way to have a stake in the winner, while also getting a good payout should they just fall short.
Top 5/10/20
This is a type of straight place bet. There are different markets for where you think the player will place, such as in the top five, top ten, or top 20.
Many bettors enjoy this type of bet because it allows some extra leeway on their predictions. You might think Bubba Watson is going to play well this weekend but has he got enough to win? If not, go with a top 10.
Head-to-Head Betting
Golfers will be paired with other players at tournaments and in head-to-head betting, you can bet on who will come out on top.
There are a number of different types of head-to-head bets, with the bigger tournaments featuring increased options. You can bet on who will win the full day's play or who will win a particular hole in a round. These types of bets are popular in golf as it's one of the few markets with just two possible outcomes, which makes the prices more even and easier to call.
First Round Leader Betting
Ever noticed that a player typically gets off to a fast start before fading away? If that's the case then a bet on who will be the first-round leader could make sense, rather than backing them over the tournament as a whole.
After the conclusion of the first day of play, a market for the second-round leader will typically appear, before the third and fourth. It's a great way to inject online golf betting interest should a clear winner emerge early on.
Hole-in-One
This is as simple as they come. You bet on whether or not there will be a hole in one in the tournament.
It's not as rare an occurrence as you might think. The odds of the average amateur golfer hitting a hole in one are 12,500/1, but for the pros, it can be more common. Tiger Woods has hit twenty in his lifetime, with the earliest coming when he was six years old.
Futures
As the name suggests, this type of golf bet relates to events that will take place in the coming weeks, months or even years.
The most popular futures bets in golf tend to be on who will win ones of the Majors or the next Ryder Cup. These markets can see a lot of change, long before the tournament takes place, as bettors react to results and the form of players fluctuates.
Our Golf Betting Tips
When it comes to selecting a winning golf bet, checking out the form and statistics of players is a good place to start.
There are a number of different factors that you can use to help you to predict how a player will fare. How have they performed in recent tournaments? What is their record at the particular course? How do they cope with the weather conditions that have been forecast? If you're going into the final day, what was their score like in the last round? Did they make the sort of improvements that suggest that they might be hitting top form?
It might seem like a lot to take in but start small – both in terms of your stakes and the amount of research you do – and you can gradually start to increase both. What you're really looking for is a value bet, which is where the player is available at a bigger price than you think that they should be, given the evidence.
Golf is the sort of sport where a favorite can easily underperform and finish off the pace, while an outsider can flourish. It, therefore, makes sense to spread your bets across a few players/bets that you expect to perform well, rather than to put all of your stakes and hopes upon one player.
Is Golf Betting Legal in the US?
Online golf betting is legal in the following US states – New Jersey, Pennsylvania, Indiana, West Virginia, Iowa, New Hampshire, Nevada, Oregon, Rhode Island. There are different laws and restrictions from state to state, but more and more legislation is coming through to make legal golf betting more widespread.
The continued success and growth of the online sports betting industry in the US is sure to make other states follow suit, as they see what revenues are being generated in the states in which it has been legalized to some degree. That's great news for golf bettors, who can look forward to more choice, convenience, and peace of mind.
What to Look Out for at Top Golf Betting Sites
There are a lot of golf betting sites to choose from in the US, so how do you go about selecting one? Here are some of the criteria that we considered when recommending the best golf betting sites.
Events
The golf calendar is busy and there are regular tournaments and events.
Promotions
Promotions at golf betting sites range from free bets to no-lose bets.
Good Odds
It is important that the betting site offers great odds consistently.
The Most Events
The golfing calendar is very busy. There are a number of different tours, such as the PGA Tour in the US, European Tour, the women's LPGA Tour and several more, all putting on regular tournaments.
Along with the Majors and huge events such as the Ryder Cup, there is not a month of the year where professional golf is not taking place, with most weeks seeing several different tournaments in action. With so much golf to bet on, you'll want a site that has everything covered, rather than one that only focuses on the big events.
Specials and Promotions
Golf betting sites will try to attract new users with promotions to persuade them to open an account. These can range from small free bets to no-lose bets for much bigger amounts, where they'll pay back your stake should you lose.
Once you've got an account with a sportsbook they'll often come up with special offers as a reward. These can take the form of risk-free bets or boosted odds. Look out for such offers around the time of big tournaments, when they can also increase the place terms.
Great Odds Consistently
While special offers are a nice bonus, it's important to find a golf gambling site that can give you consistently great odds.
With most sports that might mean competitive prices on the favorite in any market. While that is obviously welcomed in golf betting, the nature of a sport in which big outsiders can win tournaments or finish high up the leaderboard means that just as much attention should be paid to how those sorts of players are priced.
Track Record
You can be sure that all of the golf betting sites that we recommend are reliable companies with the sort of track record that inspires trust.
Trust is an important factor when betting. We trust the site with our money and trust them to settle our bets swiftly and fairly. When selecting a golf betting site, make sure it's one with lots of good reviews and a history of fine customer service.
Apps and Live Betting
Golf tournaments are typically played over four long days. With such a lengthy playing time it's vital for golf bettors to be able to place live bets and respond to the action.
So, keep an eye on how sportsbooks cover golf tournaments in terms of live betting. Is it just the biggest ones that allow you to bet live? Do all of their pre-tournament markets go live, or only a select few?
These are things to consider, as is the quality of the app that a golf betting site offers. It's unlikely that you're going to be able to sit around at home and watch four full days of golf, but an app for your mobile device lets you bet wherever you are. Luckily, our list of the best golf betting sites only includes sportsbooks that offer mobile betting on betting apps. So you won't miss the opportunity to bet on any of the action.
The Biggest Golf Tournaments
The biggest tournaments in golf are the four Major Championships. They are The Open Championship, The Masters, the US Open and the USPGA Championship, which all take place annually.
These are special tournaments where the eyes of millions of sports fans turn towards golf. Another such occasion is the Ryder Cup, which sees a team of the best golfers from the US take on a team of Europe's finest players, every two years.
The individual golf tournament with the biggest prize is the Players Championship which takes place at Sawgrass. With a total prize fund of $15 million, the winner of the tournament will receive $2.7 million.
That's small fry though when you compare it to the FedEx Cup. The culmination of the PGA season sees a number of playoff events finished at the Tour Championship. The overall points leader at the end of play earns a whopping $15 million.
Golf Betting FAQs
How do you bet on golf?
The easiest way to bet on golf is with an online sportsbook. The best ones will cover a huge number of golf tournaments throughout the calendar, offering a variety of bets on each one.
What is an each way bet in golf?
An each way bet in golf is really two bets. One bet goes on a player to win a tournament and the other is a place bet to finish in the top few positions, at smaller odds.
What price was Tiger Woods to win Masters?
Tiger Woods was the +1400 fourth favorite to win the 2019 Masters. It was the 43-year old's fifteenth Major Championship and ended an eleven year wait for such a title.
Can you bet on golf live?
Golf is one of the best sports to bet on live. Odds can change quickly when a favorite makes a bad shot, or an outsider swiftly rises up the leaderboard. Live golf betting allows you to respond to these changes, with apps for mobile devices giving you the chance to do so wherever you are.
Can you bet on US Masters golf?
Yes, there are a number of bets available on the US Masters golf with online betting sites. You can bet on the winner, each way, head-to-head, first round leader, futures and more.