Gambling in Texas
Gambling laws in Texas are extremely restrictive, and it doesn't appear that the laws are going to change anytime soon. Gambling casinos in Texas simply don't exist, and many residents are forced to travel to neighboring states to do some gambling. There has been a recent push for the legalization of sports betting in the Lone Star State, but even that industry seems like it won't be coming anytime soon.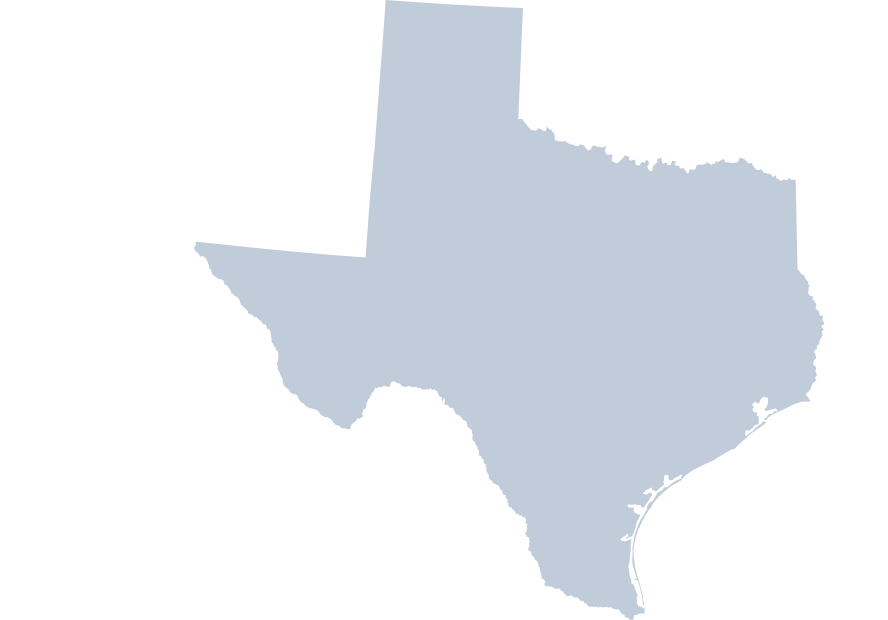 Gambling laws in Texas are extremely restrictive, and it doesn't appear that the laws are going to change anytime soon. Gambling casinos in Texas simply don't exist, and many residents are forced to travel to neighboring states to do some gambling. There has been a recent push for the legalization of sports betting in the Lone Star State, but even that industry seems like it won't be coming anytime soon.
Online Sports Betting Texas
With most of the country pushing to legalize sports betting in some form, it was only a matter of time before a bill appeared in Texas. House Bill H1275 was introduced by representative Eddie Lucio III in 2019, but little action has been taken on the bill since.
The bill was set to introduce online gambling Texas sports betting, with no mention of any retail sports betting taking place. Lucio also introduced House Joint Resolution 61, which would call for a change in the Texas state constitution. Voters would have to approve the resolution to allow for both online gambling and sports betting.
Even though the bill didn't advance very far, the outline of the bill does give some insight as to what sports betting might look like. Bill H1275 proposed that five total permits be issued, and operators would pay a 6.25 percent tax on all sports betting revenue. History tells us that Texas is not likely to legalize sports betting anytime soon, but lawmakers are still trying to get something done in the state. Should there be any new legislation, you will be able to find updates here on this page.
Online Casinos Texas
Penal Code 47.01 prohibits almost all forms of gambling in Texas, and that includes online gambling. Any efforts to make an online casino legal in Texas have come with strong opposition, and most lawmakers simply refuse to even propose a bill. Social gambling is allowed in the Lone Star State, but even that has certain restrictions.
If a Texas online casino were to open, the first step would be that a lawmaker proposes a bill that passes through both houses of the state legislature. That is going to be difficult, but then the decision will be left up to the voters in the state. There is a strong belief that residents in Texas are open to the idea of online casino gambling, but the Texas state constitution will have to be changed before that can happen.
House Bill 3043 was introduced by Roland Gutierrez in 2019 to legalize casino gambling. His proposal would call for 12 destination resort venues to be built in the state, but his proposal did not specifically call for legalizing online gambling. The bill went nowhere, and no other action has been taken.
Online Poker Texas
Anyone wanting to play poker in Texas online will have to wait until some changes are made in the form of online casino gambling. Playing poker is not illegal in Texas if the house does not take a cut of the payment.
There are live poker rooms in Texas, but there are currently no online poker options. It's reasonable to think that online poker would be included in any online casino gambling law, but that also doesn't appear to be happening any time soon.
Daily Fantasy Texas
The state of Texas and daily fantasy sports have an interesting relationship and one that has changed a few times throughout the years. Daily fantasy sports are not legal in Texas, but they haven't been made illegal either. Daily Fantasy Sports operators continue to offer their games to residents of Texas, but the state does not regulate the industry, and they have not passed any laws to legalize the playing of daily fantasy sports.
Texas Attorney General Ken Paxton announced in 2016 that DFS sites violated state gambling laws, but no one has ever been convicted of playing at a DFS site. A Texas daily fantasy sports bill was introduced in 2019, but it is currently still sitting in committee.
House Bill 2303 was proposed to make daily fantasy sports games recognized as a game of skill rather than a game of luck. If this bill was passed, then another bill would need to be created to officially legalize the industry and then create a referendum for voters to decide.
Since House Bill 2303 is still stuck in committee, with little to no action taken in over a year, it is safe to assume that the legislature has little interest in passing a law legalizing daily fantasy sports. Even though sites will still offer it to residents, the state considers it an illegal form of gambling.
Online Lottery Texas
The Texas Lottery is the official name of the lottery operated by the state government in Texas. The Texas Lottery Commission oversees the operation of the industry, and it has grown tremendously since it opened in 1991.
House Bill 54, introduced in July 1991, called for the voters in the state of Texas to create a new amendment creating the state lottery. Voters passed the amendment in 1991, and the first lottery tickets were sold the following year. Over 23.2 million tickets were sold on the very first day, which was a world record for opening day sales at that time.
The Texas Lottery Commission was created in 1993, and they also have oversight over charitable bingo games that are legal throughout the state. Over 25 percent of the revenue generated from the lottery is allocated to the Foundation School Fund each year, which supports public education in Texas.
The Texas Lottery does offer an app that is available for download on both Android and iOS devices, but this app is simply for checking the status of a ticket or finding a local retailer that sells tickets. No online lottery tickets sales are legal in Texas.
Other Important Gambling Facts Texas
The oldest form of gambling in Texas dates to before the state was even admitted into the United States. Horse racing dates to the mid-20th century, and that is one of the only forms of gambling legal in Texas today. Lawmakers in Texas proposed an amendment in 1987 to regulate the horse racing industry and earn a profit off the revenue.
Charitable gambling was the first form of legalized gambling in the state when voters approved a constitutional amendment in 1980. The first official bingo license was issued just two years later in 1982.
Even though tribal casinos are found throughout the United States, there is just one Native American tribe that has a compact with the Texas Government. The Kickapoo Tribe owns and operates the Kickapoo Lucky Eagle Casino Hotel, which is the only major casino in Texas. Two other tribes, the Tigua and the Alabama-Coushatta, both attempted to open casinos in the state, but the government refused to enter a compact, and their operations were shut down for good.
Gambling Texas Conclusion
Everything might be bigger in Texas, but that doesn't include the gambling or sports betting industry. Lawmakers have been trying for years to expand the gambling industry in Texas, but unfortunately, have had very little luck. There is a strong belief that residents are in favor of both sports betting and casino gambling, but it's first up to the lawmakers to get a referendum on the ballot.
FAQ
Is gambling legal in the state of Texas?
Gambling is legal in Texas but on a very limited basis. All forms of gambling must be approved by voters in the state, and that has happened just a handful of times. Charitable bingo games, horse race betting and the state lottery are the only forms of legal gambling in Texas.
Can I bet online in Texas?
State laws prohibit anyone from gambling online in Texas. If online gambling is going to be legalized in Texas, the legalization of sports betting or casino gambling will be the first step that has to be taken.
Where can I bet on sports in Texas?
Legal online sports betting in Texas simply doesn't exist, and you won't find any retail sports betting either. The only form of sports betting that can be done is on horse racing, but even that is limited compared to other states. Recent bills have been introduced to change the sports betting laws, but at this time, a change seems very unlikely.
Can you play poker online for money in Texas?
No, poker online for money is not allowed in Texas. Texas online poker games are strictly prohibited, as are any poker games where the house generates a form of revenue.