What is a Parlay Bet?
Parlay betting is growing in popularity in the US. You can place legal parlays in land-based sportsbooks or new regulated online sports betting sites. Parlay bets let you combine multiple individual wagers into one bet. The more selections you add to your betslip, the higher the odds increase. This page is for you if you want to know how to place a parlay bet. Understand the basics of betting on multiple sports outcomes and improve your chances of winning.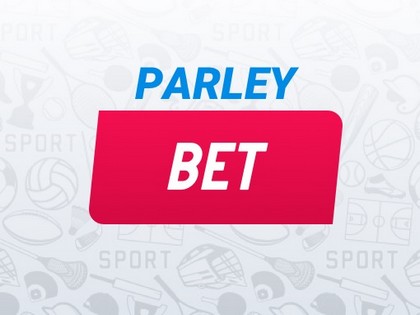 ---
How Does a Parlay Bet Work?
Many US gamblers are curious about how parlay bets work. Luckily, there isn't too much to learn. And with a few tips, you can understand how to take advantage of sportsbooks and improve your profits.
Parlay bets are sports wagers involving more than one result. Usually, parlays include around 2-10 wagers, but not all markets are permitted.
For a parlay bet to come in, every selection in your bet slip must win. As you add more selections to your online slip, the betting site will recalculate the odds. But if one result loses, every selection loses.
The benefits of parlay betting are that your potential payouts are much greater when you back more than one result. However, the more selections there are to hit, the bigger the risk.
Placing a Parlay Bet
Parlay sports betting is easy to understand. Every legal US sportsbook makes it simple to construct your own parlay bet. Best of all, intuitive bet slips calculate the odds for you as you select wagers.
As soon as you find a market you like, click the bet you want and it will appear on your bet slip. Some US sportsbooks even have 'parlay cards' which make it easier to select wagers.
Here's how to place a parlay bet. Let's say you want to make a parlay with three moneyline outcomes in the weekend's big NBA games. You decide to back the following win bets:
Mavericks v Pacers (home win): 1.95
Warriors v Wizards (home win): 1.95
Knicks v Cavaliers (home win): 1.95
To find the combined odds, simply multiply the three sets of odds together. So, betting $1 on all three results would pay 1.95 x 1.95 x 1.95 = $7.41. Our profit would be $6.41 ($7.41 minus our $1 stake).
Understanding Parlay Odds
Now you know how parlay bets work, it's important to grasp how odds can alter depending on your selections.
Parlay bets work by multiplying several sets of odds to arrive at one total odds figure. But the odds can change in real-time before a game starts.
Let's say you take the Kansas City Chiefs at 1.95 in a 5-game parlay. An hour before the game starts, the Chiefs' opponents get an injury and the Chiefs' odds are changed to 2.00. You must now act to accept the changed odds on your betslip or reject the selection.
Not every US online bookmaker offers the same odds. In fact, you might find wildly different odds across multiple sportsbooks for the same market. Do your research and calculate your parlay across more than one sports betting site. You could be surprised by the difference.
Types of Parlays
A normal parlay is made up of 2 or more selections. Each selection must win for the parlay to win. But there are lots of alternative multiples bets available online in 2023.
Round Robin: A round robin is slightly different from a normal parlay bet. In a round robin, you are covering multiple outcomes across several selections.
A basic round robin typically consists of 10 bets covering 3 results. The 10 bets include 3 doubles, 1 treble, and the 3 straight win results.
However, round robins can oftentimes include as many as 10 or 11 selections. The bet slip will automatically calculate odds and potential payouts for each permutation.
Banker Bet: A banker is a common feature of many round robin bets online. The banker is the outcome on your slip you think is most likely to win. It still forms part of your round robin, but it helps to reduce your overall stakes as you won't put money on it.
Here's the catch with a banker bet: the banker must win in order for your round robin to come off. You can choose multiple bankers as well, but the same rule applies.
Teaser Bets: A teaser bet is a type of parlay wager featuring two points spread bets. The beauty of the teaser is that you can "tease" the spread up or down to change the odds.
For example, in the Super Bowl, the underdog 49ers have a spread of +2.5 and an over/under of 45.5. A regular bet on these two outcomes pays 2.60.
With the tease, you can adjust both spreads by 7 points. The spread is now +9.5 and over/under 52.5. The odds decrease to 1.91 but you have a better chance of securing a profit.
Parlay Betting Tips
We've answered the question, "What is a parlay bet?" Now it's time to put it into practice. With a few simple tips, you can improve your long-term profits.
Good parlay betting strategy is about giving yourself time to find value. It's also about finding one standout value bet that can increase your overall odds.
Make good use of the Banker bet. This can improve your profits if you back the right odds-on favorite.
Put your parlay betting knowledge to the test with one of our recommended sites. All of our US sportsbooks are legal, regulated, and come highly rated.
Sign up today and earn a free bet when you open your account.
Parlay Sports Betting FAQs
How does a parlay bet pay out?
A parlay is a group of single bets combined on one betslip. Every selection in the parlay must win in order for you to earn a payout.
Is a parlay bet a good bet?
You can use good parlay betting strategy to include several odds-on favorites. The accumulated odds can make it worthwhile to take the bet.
Does a push ruin a parlay?
No. A "push" is a tie, usually found in a point spread market. In the case of a push, the wager is taken out of the parlay altogether and your odds readjusted.
Can you win a parlay with a push?
Yes. The tied selection will be removed from your betslip and the parlay will be adjusted to include your remaining wagers. You win the new parlay if all remaining legs win.