Play Online Baccarat in the USA
The favored game of James Bond and high rollers all around the world, baccarat is a game of luck that many love. Never tried it? We've put together this comprehensive guide to give you a head start. Whether you are searching for the best place to play baccarat online or you just want to pick up some pointers on how to play, you are in the right place!
Play Online Baccarat in the USA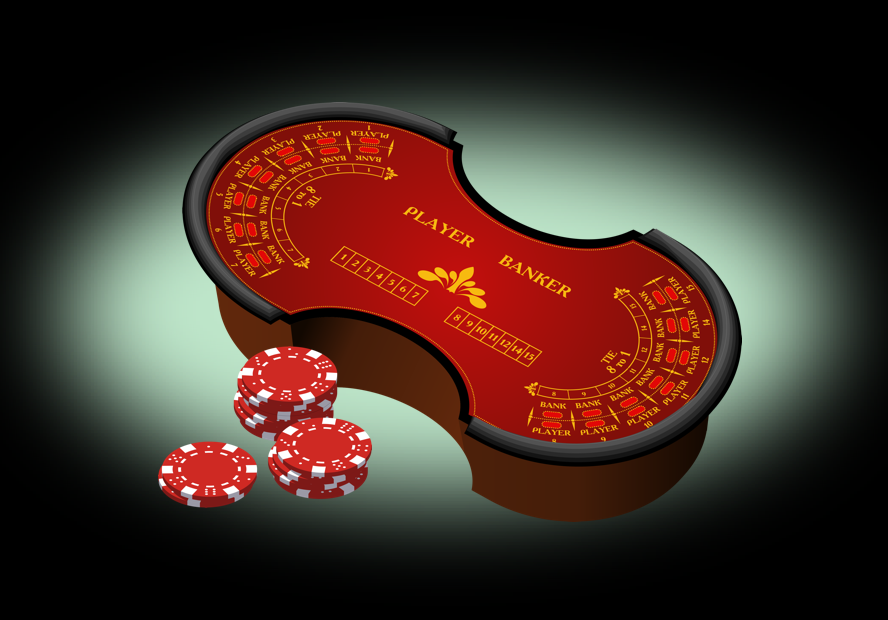 The Best Real Money Baccarat Sites for 2023
Looking to play real money baccarat online? We've compiled a list of the top baccarat casinos for US players. Sign up to one to get a great bonus, player security, and plenty of payment method options!
No Deals Available Yet!
Hey partner, We're sorry to inform you that we don't have any deals available just now. Currently, we are vetting regulated online gambling and betting sites for every state. In a few weeks you'll find our pick of the best sites right here, so check back soon. In the meantime, you might be interested in learning more about online casinos and the best casino bonuses in the USA.
MORE ABOUT ONLINE CASINO
How to Play Baccarat Online
Let's take a look at the rules of American Baccarat as this is likely to be the version you encounter when you play baccarat online.
How to Play American Baccarat Online
1

Choose whether you want to bet on the banker, the players, or a tie. Place the bet you want to make.

2

Two cards will be dealt to either players. Aces have a value of 1, face cards have a value of 10, and the number cards use their values.

3

A player's aim in baccarat is to get as close to 9 as possible. Tens are not counted, so a hand of five and a queen is valued at 5, not 15.

4

If the player's two cards equal 0-5, they draw a third. They stand if their total is 6 or 7.

5

The banker then consults their own cards. If the player stays with their initial two cards, the banker may draw a third card if their total is 0-5.

6

If the player took a third card, the banker follows a set of complex rules:

7

With an initial hand of 2, the banker always draws a third card.

8

With an initial hand of 3, the banker draws if the player gained anything except an 8.

9

With an initial hand of 4, the banker draws if the player gained a 2, 3, 4, 5, 6, or 7.

10

With an initial hand of 5, the banker draws if the player gained a 4, 5, 6, or 7.

11

With an initial hand of 6, the banker draws if the player gained a 6 or 7.

12

With an initial hand of 7, the banker stands.

13

When you play a baccarat game online, all third card draws happen automatically.

14

The croupier will announce the winner of the hand.

15

Winning bets will be awarded.
Baccarat Bets
Placing bets is at the heart of any casino game. Whether you are playing live baccarat online or you are trying a game powered by AI, you need to understand how the bets work. The three main bets you make when you play baccarat online for money are Player, Banker, and Tie.
Player and Bank Bet
Player and the Bank are the simplest. You are guessing the hand you think you will win. Winning bets pay off 1:1. The house edge for a Player bet is 1.24%. It is more favorable for the Banker bet at 1.06%.
Tie Bet
The Tie is also straight forward. You are betting that neither side in the online baccarat will win and will instead have hands with the same total. This has a house edge of 14.44% and pays out 8:1.
Other Bets
When playing online, you might be able to find side bet options in a live baccarat online game.
The first is the Pairs bet. In addition to nominating a winning hand, you can bet extra for a prediction that this hand will contain a pair; for example, 4 and 4. The house edge on this bet is 11.25% and it pays out 11:1.
If you opt for an Either pair and hedge your bets on both participants when playing baccarat online, the payout is only 5:1.
Two more side bets you could make are the Big and Small bets. A Small bet wins if the total number of cards in play is under 4. It has a house edge of 5.27% and a payout of 3:2. A Big bet wins if the total cards in play equal 5 or 6. The house edge is 4.35% here and the payout is 2:1.
Baccarat Variations
As with many other casino games, you might find several variations of online baccarat. The three main styles are American Baccarat, Chemin de fer, and Banque.
American Baccarat
Most common type of baccarat offered in online casinos.
Chemin de Fer
A version where players take turns to be the dealer.
Baccarat Banque
This variant is also called Baccarat a deux tableaux.
American Baccarat
American Baccarat is also referred to as punto banco. It is usually the style of baccarat you will play if you choose to play a baccarat game online. The two roles of the Banker and the Player, key roles in other variations of baccarat, are just titles here. There are also very strict rules for when a third card is drawn. For this reason, most baccarat online real money games will use this as it is easy to program the rules into the game.
Chemin de Fer
Chemin de fer is a popular French version of baccarat. Six decks are shuffled together. Players take it in turn to be the banker and dealer by passing the shoe counterclockwise around the table. It is a fast-paced and sociable game. If you enjoy the pageantry of blackjack, you might enjoy the elegance of Chemin de fer or other baccarat casino online variations.
Banque
Banque uses three sets of decks in its shoe. The banker will stay in office until they either choose to retire or they run their finances down. The banker and two players are all dealt cards; other punters are tied to the cards on their side of the table. Rules for accepting new cards and calling wins play out as in Chemin de fer.
Baccarat Basic Terms
Whether you sit down to play baccarat online for real money or you head to a casino, there are some basic terms you need to learn for baccarat. Here are some of the most common terms you will hear when playing baccarat online.
1

Banco – The Spanish word for banker. Used to dominate the dealer.

2

Punto – The player, or punter. An online baccarat game's players, excluding the dealer.

3

Croupier – The casino official who assists in the conduct of the game.

4

Shoe – An automatic dealing machine that eliminates any issues that may occur when shuffling cards. When playing baccarat, a shoe typically contains 6 or 8 decks.

5

Down Card – A card turned face down on the table.

6

Up Card – A card that has been turned face up.

7

Carte – A French term that is used to request another card from the dealer, similar to asking for a Hit in Blackjack.

8

Suivi – If a player has lost on a Banco bet (for the banker), they can call Banco Suivi which allows him to bet on the bank again.

9

La Grande – The best hand in a game of baccarat online; two cards equaling 9.

10

La Petite – The second-best hand; two cards equaling 8.
When you play at a baccarat casino online, you get to enjoy one of the simplest yet most fun casino games out there. With the knowledge you have gained from our guide, you are in the perfect position to start playing. Sign up to one of our favorite online baccarat casino destinations now and play your first hand!
Baccarat FAQs
What is online baccarat?
It is baccarat you can play online for real money. Online baccarat frequently uses the punto banco rules. You can either play a game powered by an AI, or you can opt for a live experience with a real dealer and cards.
Where can I play baccarat?
You can play baccarat online for money at any casinos that offer table games. Check out our favorite casinos for the best places to play online.
What are the odds in baccarat?
The odds in baccarat change depending on the bet you make. The player and banker have a 44.62% and 45.48% chance to win respectively while the chance for a tie is 9.53%.
Is Baccarat all luck?
Baccarat is a game of 100% luck. Remember that the casino always has the edge when you play.
Is online baccarat rigged?
An online baccarat casino is not rigged. All games will use a Random Number Generator to ensure they are fair.