Gambling in Arkansas
As a traditionally conservative state, gambling in Arkansas has been heavily restricted for some time. However, those regulations are now changing. Sports betting and casino gambling facilities are under construction in the Natural State. Before long, Arkansians will have plenty of options for betting in their state.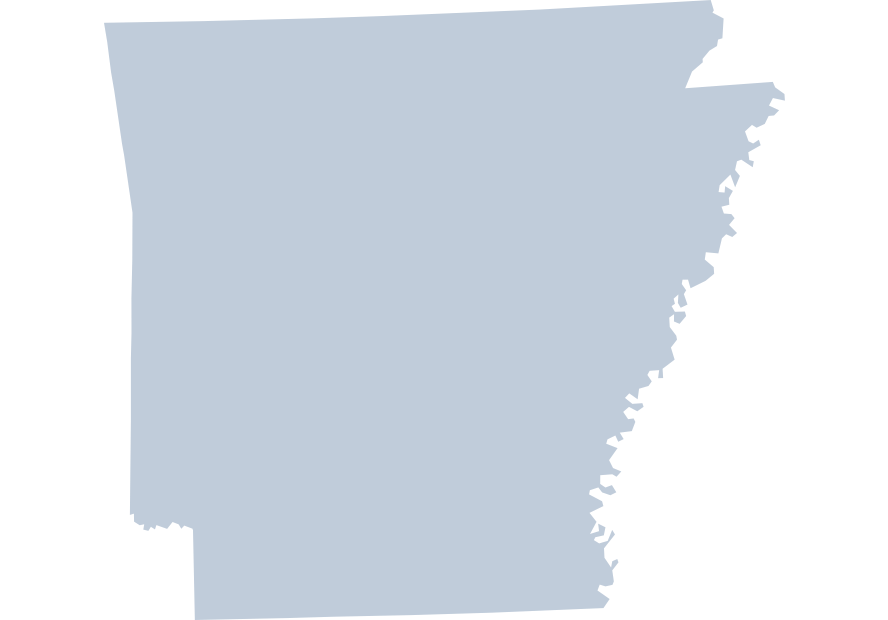 As a traditionally conservative state, gambling in Arkansas has been heavily restricted for some time. However, those regulations are now changing. Sports betting and casino gambling facilities are under construction in the Natural State. Before long, Arkansians will have plenty of options for betting in their state.
Online Sports Betting Arkansas
Sports betting is legal in Arkansas. Online sports betting, however, is not. If you wish to place a sports bet in Arkansas, you must head to one of the retail locations throughout this state. Rather than legalizing sports betting and casino play by passing a bill, lawmakers in the Natural State chose to instead pass the question of legalization to voters. In November 2018, voters chose to legalize casinos and therefore make sports betting a legal form of gambling in Arkansas.
The retail locations then launched with a bet from Wayne Smith, general manager of Oaklawn Racing Casino Resort, in July 2019. When it comes to the future of this type of betting in Arkansas, sports betting online would make it more accessible and easier for bettors around the state to enjoy. The industry is booming, with a handle of $2.58 million in January of 2020. Introducing online sports betting would allow many more people to enjoy them.
However, there is currently only one location open; the Oaklawn Sportsbooks. The Saracen Casino Annex is due for opening in summer 2020 and the other pre-selected locations are yet to be completed and opened for business.
Should online sports betting be introduced to Arkansas, you will be able to find out more on this page.
Online Casinos Arkansas
Casinos were legalized in Arkansas in that same voter ballot that allowed sports betting to flourish. Before, residents of the Natural State were choosing to either cross the state borders to head down to somewhere like Mississippi where casino gambling has long been legal. The other concern here has been that those interested in gambling in Arkansas would turn to offshore and unregulated online casinos.
Setting up a real money online casino in Arkansas will be difficult without online sports betting in place to encourage it. Arkansas is a traditionally conservative state and there have been many in-state opponents to even the opening of the brick-and-mortar casinos.
The gambling age in Arkansas is also 21, compared to 18 in many other states. For example, the gambling age in Missouri to the north of Arkansas is 18 and there are riverboats throughout the state. Attempting to limit those crossing state borders for gambling will be an area the Arkansas lawmakers will need to address at some point.
For now, online casino gambling in Arkansas is quite far away. You will be able to find out more about any changes or proposed bills on this page when they are announced.
Online Poker Arkansas
So, if there is not an Arkansas casino online, what does this mean for the game of poker? Poker is incredibly popular in the Natural State, and you can enjoy the game at the Oaklawn Casino or the Southland Casino. As with casino play, some overseas sites claim to offer play to US residents. However, since these sites are not regulated by the Arkansas government, they should be avoided.
Currently, there are no plans to regulate online poker in Arkansas. Should such a bill appear, it will most likely be part of a wider casino gambling bill. You can follow the progress of such a bill on this page if one appears.
Top Arkansas Daily Fantasy Sites
In Arkansas, daily fantasy sports have been regulated since 2017. Sign up to one of our favorite sites for daily fantasy sports in the Natural State here:
No Deals Available Yet!
Hey partner, We're sorry to inform you that we don't have any deals available just now. Currently, we are vetting regulated online gambling and betting sites for every state. In a few weeks you'll find our pick of the best sites right here, so check back soon. In the meantime, you might be interested in learning more about daily fantasy sports and how to play them.
MORE ABOUT DFS
Daily Fantasy Arkansas
Daily fantasy sports became legal in Arkansas thanks to Act 1075 of 2017. This bill began life as HB 2250 and was signed into law by Governor Asa Hutchinson on April 10, 2017. It gave many regulations in this state to daily fantasy sports operators. Arkansas became the first state to legalize daily fantasy sports in 2017 and was the 11th overall.
You can find many of the top daily fantasy sports operators offering their products in this state. DraftKings and FanDuel are two of the biggest names in the US market and both are in operation in Arkansas.
Online Lottery Arkansas
The Arkansas Lottery was approved by a voter's referendum on November 4, 2008, and tickets began to sell in mid-2009. It is thought to be the first Lottery in the US to use computerized drawings powered by a random number generator over traditional drawing methods.
Players must be 18+. Tickets can be bought for daily and weekly small draws, or for the Daily Natural State Jackpot which awards an average of $150,000. Arkansas also takes part in the multi-jurisdictional games Lucky for life, Powerball, and Mega Millions.
Tickets can be purchased from any official retailer around the state. Winning numbers can be checked online at the official website. You can also join the free Arkansas Lottery Club for the chance to grab second chance draws.
Other Important Gambling Facts Arkansas
All fantasy sports operators in Arkansas need to pay an 8% tax on all revenue generated within the state. This tax is sent to the State Department of Finance and Administration. The casinos that operate sports betting facilities are taxed at a rate of 13% on the first $150 million of net gaming receipts and 20% on values above this. Taxes are then distributed as 55% to the state's General Revenue Fund, 5% to the casino's city and another 8% to the county, and 5% to the Arkansas Racing Commission for horses and greyhounds.
Revenue from the Arkansas Lottery goes to college scholarships. Since the Lottery was founded, it has raised more than $930 million for these scholarships. This has helped fund 542,000 scholarships throughout the state.
Gambling Arkansas Conclusion
While it may seem like the legalization of gambling in Arkansas has stalled, there is small progress being made. The success of retail sports betting might open conversations about online sports betting and other types of gambling. Full and well-regulated gambling might be closer to legalization in the Natural State than we think.
FAQs
Is it legal to gamble in Arkansas?
Gambling is legal in Arkansas at selected locations. There are several racinos in the state that offer well-regulated opportunities for legal gambling.
Are slot machines legal in Arkansas?
Slot machines are legal to own privately in Arkansas and can also be found at the two casinos that are currently operational; Oaklawn Casino and Southland Casino.
Can you gamble at 18 in Arkansas?
The gambling age in Arkansas is 21 for casinos, but 18 for the Lottery, daily fantasy sports, and pari-mutuel betting.
Is sports betting legal in Arkansas?
Sports betting is legal in Arkansas at selected retail locations only. Four such locations have been pre-selected for now, and the only open one is at the Oaklawn Casino.