Gambling in Maryland
Gambling laws in Maryland are pretty strict, but the state is starting to become more progressive when it comes to online gambling. Gambling in Maryland is legal, but all gambling must currently be done on-site. That could change in 2021 if residents of Maryland pass a ballot initiative to legalize online sports betting. Lawmakers believe that if this passes, it will give them the confidence to pursue expanded online gambling.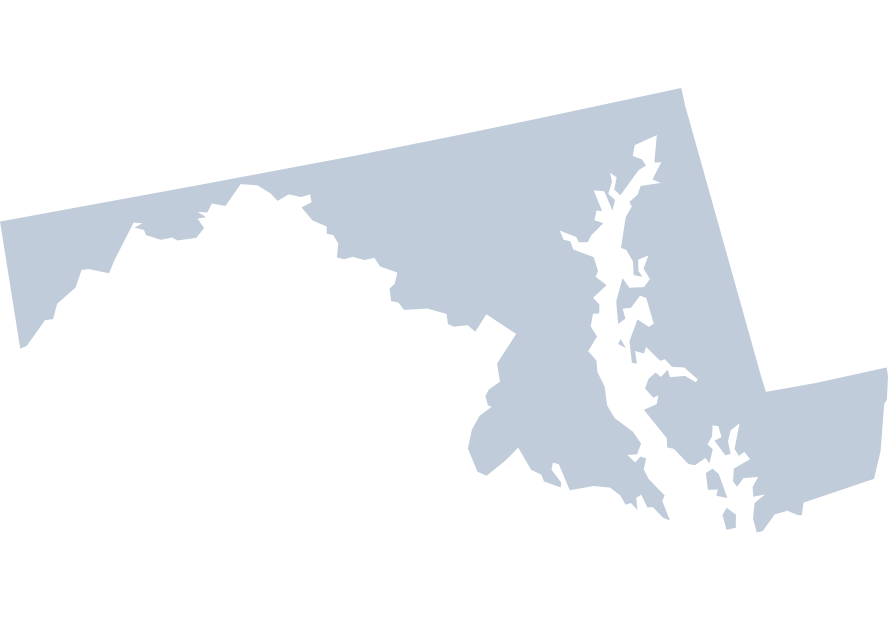 Gambling laws in Maryland are pretty strict, but the state is starting to become more progressive when it comes to online gambling. Gambling in Maryland is legal, but all gambling must currently be done on-site. That could change in 2021 if residents of Maryland pass a ballot initiative to legalize online sports betting. Lawmakers believe that if this passes, it will give them the confidence to pursue expanded online gambling.
Top Maryland Sports Betting Sites
Sports betting could become legal in Maryland this November, but the decision is up to the voters. State lawmakers were able to pass a bill in the final hours of their session, which will put the initiative on the ballot. If sports betting passes this fall, you'll hear about it on this page.
Online Sports Betting Maryland
Maryland online sports betting could be live as early as 2021, but there is still plenty of work to be done. The first step is getting approval from the voters, but then state lawmakers will have to go back to work. Maryland online sports betting laws were not included in the ballot initiative, and those will have to be developed and signed by the Governor before any sports betting sites go live.
Senate Bill 0004 was passed by both the House of Delegates and the Senate and is now sitting on Governor Larry Hogan's desk for approval. House Bill 225 was also introduced in February, but it did not pass through the House, making SB0004 the clear choice. Since the coronavirus pandemic cut the session short, the House of Delegates stripped the bill of almost all the language.
The initial bill would have allowed licensed casinos and professional sports teams in Maryland the opportunity to apply for a sports betting license. Sports betting could be done on-site, or those with a license could partner with a sports betting company to create a sportsbook.
Betting on professional and collegiate sporting events was a part of this bill. Betting on esports was also included.
Since much of the language was taken out of the bill, lawmakers will have to propose a new bill if the initiative passes. It will likely look very similar to SB4, but some changes could be made to the licensing process.
Top Maryland Casino Sites
There are currently six gambling casinos in Maryland, and that is where all casino betting must take place. Maryland live casino online gambling is available through social casinos, but no money is wagered or won through these options. These social casinos operate like sweepstakes machines, with available jackpots that give out a wide array of prizes.
Online Casinos Maryland
Maryland online casino betting has not been introduced in the state legislature, but lawmakers are keeping a close eye on the surrounding states. Delaware, New Jersey, and Pennsylvania have all explored or launched online gambling recently, and their success could determine what happens in Maryland.
Gaming machines in Maryland date back to the late 1940s, when over 9,000 were installed in the state. These lasted until 1968, when Maryland outlawed these machines, effectively ending the casino and gaming industry. In 2008, voters approved a constitutional amendment that allowed slot machines in five specific locations.
Top Maryland Poker Sites
Live poker games are offered at four of the six casinos, but that is the only place to play poker in Maryland. The state has some strict poker laws, and there is little chance of those changing anytime soon. The first step would be to legalize online casinos, but that isn't in the cards either.
Online Poker Maryland
Residents wanting to play Maryland poker online will likely have to wait until online casino gambling is legal before this takes place. The state has been focused on legalizing sports betting over the last few months, and online poker has been an afterthought. Maryland has strict laws when it comes to playing poker, and those laws don't allow for any online gambling.
Top Maryland Daily Fantasy Sites
Maryland fantasy daily sports are legal, and all the major operators are active in the state. The state regulates the DFS industry, and the state legalized Daily Fantasy sports back in 2012. If Daily Fantasy Sports is your thing, then be sure to sign up at one of our suggested sites.
No Deals Available Yet!
Hey partner, We're sorry to inform you that we don't have any deals available just now. Currently, we are vetting regulated online gambling and betting sites for every state. In a few weeks you'll find our pick of the best sites right here, so check back soon. In the meantime, you might be interested in learning more about daily fantasy sports and how to play them.
MORE ABOUT DFS
Daily Fantasy Maryland
There are several Maryland legal daily fantasy sports sites, and all these sites are regulated by the Maryland comptroller. Maryland was one of the first states to explicitly legalize daily fantasy sports by passing a law in 2012. In 2017, lawmakers agreed that the industry should be regulated, and the Comptroller came up with a list of rules and regulations for DFS players operators.
Mobile DFS apps are allowed in Maryland, but college sports contests are not allowed to be offered by DFS operators. Maryland state tax is 9.25% of DFS winnings by a Maryland resident. The gambling age to play a paid-entry DFS contest is set at 18. Lawmakers questioned the legality of DFS sites in 2018, but a proposed bill did not get anywhere to make changes to the industry.
Online Lottery Maryland
The Maryland Lottery was formed in 1972 after voters agreed to pass a constitutional amendment allowing the government to set up a state lottery. The lottery officially began on January 2, 1973. Even though the lottery has an online website, all lottery tickets must be purchased through a retail provider.
The Maryland Lottery and Gaming Control Commission is an appointed group, and members serve four-year terms. The seven members are appointed by the Governor, and the Senate must approve of the appointments. The Commission also regulates the video lottery terminals located in Maryland. They took on that responsibility in 2008.
Other Important Gambling Facts Maryland
Maryland earned the nickname of "Little Vegas" in the 1950s due to its abundance of slot machines and video gaming. The state legislature shut down this gambling operation in the 1960s, and the state has had some pretty strict gambling laws since that time. The Maryland state constitution has some pretty strict laws when it comes to gambling, and all online gambling has been outlawed until the last few years.
Maryland was progressive in its legalization of daily fantasy sports, becoming the first state in the US to legalize DFS play. All six casinos have been built since 2012, and they have brought in a significant amount of revenue since being built.
The state tax on DFS revenue for Maryland residents is 9.25%. Nonresidents that play DFS within state borders will have their revenue taxed at 7.5% if the winnings are over $5,000.
The state has not yet decided what the tax rate on sports betting will be, and the cost of licenses is not set either. This discussion will come up if voters in the state legalize sports betting.
Gambling Maryland Conclusion
Sports betting in Maryland could be legal as early as 2021 as long as the residents vote in favor of the bill. If sports betting is legal, lawmakers can then focus on online gambling laws to make online casino gambling legal. Maryland has been slow to expand the gambling industry, but it appears that they are starting to become more liberal and progressive in passing laws.
FAQ
Is gambling legal in Maryland?
Is gambling legal in Maryland is a pretty simple question to answer. Yes, gambling in Maryland is legal, but almost all gambling must be done in-person. The legal gambling age for racing and the lottery is 18 years of age, while casino gambling is set at 21 years of age.
Can I bet online in Maryland?
Currently, only online horse race betting and daily fantasy sports are legal in Maryland. This could change in the coming months, but online gambling in Maryland is currently limited.
Can you gamble on sports in Maryland?
The state legislature has approved a bill to legalize sports betting in Maryland, including sports betting online. The decision is now up to the voters in the state, with that decision set to be made in November. Lawmakers are confident that the ballot initiative will pass, which will make sports betting legal in Maryland as early as 2021.
Can I play online poker in Maryland?
Online poker in Maryland is currently not legal, and there haven't been any attempts to change those laws of late. Playing poker on-site at the casinos in Maryland is legal, but those casinos do not offer online live poker games.